Note to Bono: forget about the younger audience because they're too fat! Remember when Bono yelled, "Get up off your big fat ass now," at the beginning of Mysterious Ways at the Rose Bowl? America did not listen and now their mysterious "weighs"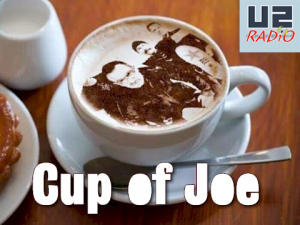 are preventing them from military service. In a recent article, more than 71% of 17-24 year olds would be rejected by the military, mainly due to obesity. Apparently, the youth of America are getting on their boots and walking no further than their refrigerators. When I was young, I was a proud member of the Kiss Army. I had the badge and wore it with pride, but today young people are not connected to any band, including U2, and so it follows that they are slobs and being rejected by the army. Trying to throw your arms around the world is a lot more difficult when you add fatties into the mix. Some potential recruits showed up to a recruiter's office 50+ pounds overweight. My guess is that they didn't walk there, and that some truly can't get enough of that lovey-dovey stuffing. Running to stand still may be your life style choice, but it's not an option for the military. Being a fan of U2 is about movement, being active in your community and an educated global citizen, not high cholesterol, sitting on your couch, and eating uno, dos, tres, catorce Big Mac's a day. Forget about joining a movement you can believe in, join a freaking gym! Exercising your right to be a load should not be the only exercise you do! You want to get through the gates of this mansion, you better wipe away those tears and forget about that Sundae Bloody Sundae.
The military is also rejecting those who have huge gaping holes in their earlobes and tattoos on their necks. If the military are rejecting these people, do we want them as part of U2 fandom? The answer is a resounding "YES!" These freaks of nature can rock out with the best of them. Unlike their fat counterparts, the possibility of them stroking out while jumping up and down during Elevation is next to none. Neck tattoo guys and girls are game changers at concerts. Uncertainty can be a guiding light, especially when you never know if they're going to join you in song or stab you in the back with their switchblades. I need that energy at U2 shows. My guess is that Bono loves these misfits as well. Having a neck tattoo screams and spits in the eye of the establishment. Who cares, if they're unemployed and living in their parent's basement? I, don't. If Bono can hold the right to be ridiculous close to his heart, so should the military.
Other reasons listed for rejection to the military were felonies, lack of high school diplomas and drugs, which means about 1/3 of my high school classmates are roaming around the streets of America with a shank, a G.E.D. and crystal meth all neatly tucked into their right sock. The military should have high standards, but not fan groups. If U2 fans can embrace someone they don't even know by donating to or joining One or (Red), they should embrace the misfits of our own country. We're all addicted to something: food, sex, work, drugs, alcohol or U2. Moderation is the key. For example, I only listen to u2radio.com while I'm awake. See, moderation! 😉
http://io9.com/more-than-two-thirds-of-american-youth-dont-qualify-for-1597947127
The following two tabs change content below.
joepit
An avid U2 fan, who doesn't take our group too seriously. Sixth grade teacher, married and have an 8 year old boy who is also a huge fan...he didn't have a choice.