Become a U2 ZOO Station Network Partner by adding the ZOO Station Radio web player to your website.
Benefits of joining the U2 Radio Network Partner (U2RNP):
You can offer your visitors access to the U2 ZOO Station live stream directly from your website, while keeping them on your site. We handle the bandwidth and playlist curation.
Joining the U2RNP provides cross linking between sites. You place the web player button on your site/page, and we (in turn) link back to your website. This adds another point of access/visibility for both website.
In the future we may start promoting U2 ZOO Station Network Partners on the stream.
You will be listed in our Network Partners twitter list

Easy setup:
Choose which option you want, a simple button or embed our player into your web page.
Contact us to let us know that you have completed adding the web player button and/or embedded player. We'll link back to you.

Add the following code to your html code in your web page. Place this code where you want the button and/or embedded player to display on your webpage. PLEASE, don't modify the code below, copy and paste it as it is. Modifying the code below may break the intended function of the web player.
---
Option 1, Popup button: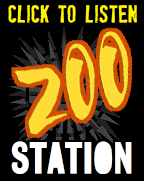 U2 ZOO Station Radio
Copy the below code and add it to your html code:


---
Option 2, embedded player
Copy the below code and add it to your web page html to embed the above U2 Radio web player directly into your web page.



Contact us when you add the button and we'll add you to our Network Partners list. Please note, we will only provide a link back to U2 related websites.