U2 Radio History
U2 ZOO Station Radio is the longest running fan maintained U2 internet music stream. U2 ZOO Station features the best of LIVE U2 24/7 365 days a year, and we're free!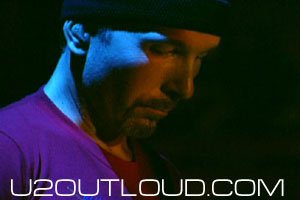 Jason Schoellen was the original creator/DJ of the then called "U2OutLoud Radio". The original crew at (U2OL in 2001) was magu2k, higherlove, edge, and knockerhead.
We have been streaming in one form or another since 2003, first on the old U2exit.com website and later moving to the U2radio.com domain in 2011.
Our Mission
Our mission is to promote U2 music, share it worldwide. We are fans giving back to fans! Our love for the U2 live experience drives our efforts.
We only stream live U2 music!
Since we're fan run and on a shoestring budget, we can only stream live U2 concert audio shared by other fans, or publicly shared broadcasts. It can get very expensive to license studio music so we have chosen to avoid it.
Station playlist
We have a lot of shows but not as many that we feel have the quality to stream. We currently have about 100 hours of music in rotation. Quality of the music is a priority, if it doesn't meet a certain sound quality we'll not play it. But we're always refreshing the playlist so hopefully with time (outside our day jobs) we'll have many more hours of tunes to stream.
Our website
We maintain our website to support our music stream by generating traffic and this in turn helps build awareness. We are currently ad supported, and rely on it to help offset the cost of  the shoutcast streaming bill. We are not in it for profit (if we were we would have ditched this over a decade ago)! We love giving back to the U2 community by sharing what we all love, the MUSIC!
We do have a very dedicated group of U2 fans that writes for us.
Want to write for us? Or know someone who might be interested in writing for us? Get in touch here.
Areas we need help with
We could always use a helping hand. The area of needs below are volunteer positions and come with no perks except interacting with a great community of U2 fans. But writing/helping us can give someone an avenue to share their passion for U2 and music in general. Plus, we can help promote your writing(s) to thousands of followers on all of our various social platforms.
Some of the areas of need are listed below
Social media/Brand ambassador  (Represent U2 ZOO Station online and control and maintain our social channels).
Writer (Like to write and you're a U2 fan? Looking for a platform to share your U2 musings? Then drop us a line and let us know. We are always looking for articulate writers that are passionate about their U2 fandom. In return we will help you reach the U2 fan community and beyond).