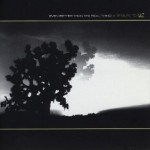 Your weekly dose of U2 covers is here again with some interesting and enjoyable picks for you. First on tap today, we have blues-rocker Jay Buchanan with a swingin' cover of Lemon that is not at all what I expected. It's loud and brash and fun and completely unlike U2's original, but somehow all the better for it. Lemon is such a weird song to start with, I wasn't at all sure what to expect from a cover. There was sure to be lots of falsetto, I thought. Probably some chill, hyper-modern Euro-tech backing those vocals, and a silly sort of majesty coloring the whole thing. What I heard was actually the exact opposite of everything I expected. It's not exactly rockin', but, as I said above, it is loud, and very much upbeat, with a schizophrenic wild-man on the mic and lots of drums and horns lifting the song up, up, up, into the stratosphere. If Zooropa, the album, is Euro, this is…I don't even know. Martian? Yeah, that's it – by way of Route 66, I think. The bottom line is that it's great and I recommend it to any and every U2 fan who might ever read this.
Electric Love Theory released their album Blue Sky Vertigo in 2010, all 14 tracks of which are tributes to U2. There are the standard covers – versions of "One", "Beautiful Day", and "With or Without You", of course – but there's also love for a few more esoteric selections, such as "Two Hearts Beat as One" and "All Because of You" that really surprised me. Unfortunately, the content of this tribute record is pretty much what I expected from the Lemon cover, sans the falsetto and the majesty – kind of an organic flavored synth pop that's not terrible, but which lacks the heartbeat that makes U2's music so vital. The other problem with this record is the same problem that I have with nearly every other group in the world that isn't U2 – the singer simply doesn't make me feel the feeling. Really, the only feeling that I get from any of these covers is gratitude that the real U2 exist to inspire such un-inspired covers. If you're into techno, you might enjoy this, but otherwise it's pretty forgettable.
The following two tabs change content below.
broadsword
Ever since I realized as a kid, while poring over the liner notes of the Bob Marley - Songs of Freedom boxed set, that writing about music was a viable career choice, one of my greatest desires has been to write about U2. The band has been a major part of my life for as long as I can remember, and I'm thrilled to have this opportunity to contribute a little something to the fantastic online community that's been built around the band.
Latest posts by broadsword (see all)