They don't know what you're doing, babe it must be art…auction? Bono has been picking up paintings from every Tom, Dick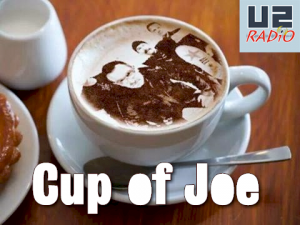 and Picasso as of late in London, and now you can too. Well, put away your check books my fellow U2 fanatics – don't worry if you're running out of change – and whatever you do, don't you dare wipe away those tears, you're going to need them…possibly? A Swedish gallery recently held the first ever art auction where bidders didn't bring their purses or wallets, they brought just their emotions. Wait, what?
That's right, their emotions. Potential bidders were strapped into a machine that measured a buyer's heart rate and sweat rate for one minute when showed a piece of art. For those of you who sweat while you sleep, clear your mantle, because this auction is not just for Stockholms in Sweden, it could be in your home as well. Those who demonstrated the most emotion in that moment of surrender, walked home with a new piece of art. If two hearts beat as one, you could be taking home a Michelangelo!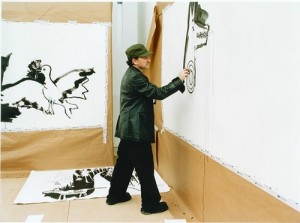 Art is not just for the ones who kneel or those who have millions of dollars in loose change, nor is it limited to paintings. Music is art as well. I don't know about you, but I'd pay a bazillion dollars for the original alien baby drawing on the Zooropa cover. I currently have a $3.25 bid on eBay that I hope stands. Musically, U2 has been making all the colors bleed into one for decades, and it's about desired time that U2 fans start receiving dividends on their investments. Imagine owning the rights to a particular U2 song – royalty checks times infinity! I mean, radio stations still play U2 songs, don't they? U2 songs generate a lot of money – hence those vacations in France 14 months a year – but they also generate a lot of emotions amongst their fan base, not just apathy while waiting for their latest freaking CD to be released. What if you could own the rights to a U2 song based on how truly connected you were to it, emotionally?
In the interest of science and u2radio.com readership, I explored this new phenomenon and gave the emotion auction a practice run by hooking myself up to my homemade emotion reader. A very complex machine that measured my sweat gland output multiplied by my heart rate for 60 seconds. Anyone thinking Electric Co? Really, it was just me and my headphones. I entered this extremely scientific experiment thoroughly prepared with a box of tissues and throw up pail at the ready. By the end of this emotional roller coaster of an experiment, I ran the gamut of emotions and now have a much better understanding of a typical day in the life of a female. Some songs were like 60 Seconds in Kingdom Come, while others made me feel like throwing my arms around the world and choking it into submission. For example, I felt total exhilaration while listening to The Fly, but flat-lined while listening to Your Blue Room. You name the emotion, I felt it: Desperation, Dislocation, Separation, Condemnation, Revelation, temptation, Isolation, and Desolation. Ironically, I never felt Bad, though. Weird.
U2 has the ability to paint a pretty picture, making their listeners see the world in green and blue, or allowing the listeners to see colors crash and collide in blood shot eyes, depending on the song. That's the power of any great art. U2 have never been a paint by number group that gets brushed aside. Much like all great artists, they see colors that have never been seen. What emotions await us with the new CD release? Relief, angst, joy and pain? All I know is that my emotional canvas is a clean slate that is anxiously waiting for U2 to get on their boots and Vincent Van Gogh, already. 😉
http://www.bbc.com/news/technology-28124932
http://gawker.com/swedish-gallery-holds-first-art-auction-based-on-emotio-1600558515
The following two tabs change content below.
joepit
An avid U2 fan, who doesn't take our group too seriously. Sixth grade teacher, married and have an 8 year old boy who is also a huge fan...he didn't have a choice.