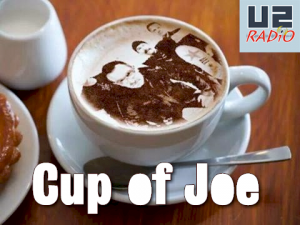 Does anyone hold the right to be ridiculous more dear than…three time Grammy winner, Weird Al Yankovic? If you don't think Weird Al is a comedic, musical genius, you need to reevaluate. Just last week, Mandatory Fun, Weird Al's 14th CD, was released and immediately went to number one on the Billboard top 200 list. Understanding the power of Social Media, Weird Al also released eight videos in eight days, racking up millions of hits on YouTube.
At 54, the orbit of Weird Al's hips is probably riddled with arthritis, but he's still been able to maintain his core group of followers from his MTV days, and still has the ability to go into the heart of a child to capture a whole new generation of small men and women with big ideas. Do we know any group that's looking to do the same thing?
By all accounts, the boys love to have fun, except Larry.  Weird Al transcends generations and musical genres. If U2 is truly interested in relevance and connecting with a younger audience, then their next move should be to allow Weird Al to parody one of their songs…again.
Every artist is a cannibal, and every poet is a thief, and nobody steals material to have fun with better than Weird Al. From Nirvana to Pharrell to Robin Thicke, the blurred lines of parody are cleared up immediately upon listening to any of Al's magical ways with lyrics.
Thanks to Joshua, U2radio.com's chief editor & a crackerjack researcher, he reminded me of this gem that Weird Al already parodied.
Also, Weird Al tried to parody U2's Numb using Dr.Seuss's, Green Eggs & Ham but was not permitted to from Seuss's people.
Here are some potential U2 song titles that Weird Al could consider.
Mysterious Weighs
Ton
I Threw a Brick Through a Window and Killed Someone.
I Need a Beer, Can Someone Grab me a 40?
With or Bithout "U"
Big Girl's Need Rest.
I Will Follow E, Except After C.
Last Knight on Earth
Mojo
Staring at My Son
The Unforgettable Tire
Where the Sheets Have a Stain.
Yeah Way!
If you're a hardcore purist U2 fan, you need to take two shots of happy and relax. Imitation is the greatest form of flattery and nobody does it better than Weird Al! After all, music is suppose to be fun!
"U2 NEEDS Weird Al Yankovic ...... Again!", 3 out of 5 based on 5 ratings.
The following two tabs change content below.
joepit
An avid U2 fan, who doesn't take our group too seriously. Sixth grade teacher, married and have an 8 year old boy who is also a huge fan...he didn't have a choice.