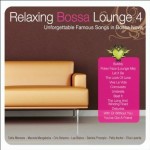 Here's something a little different – a mellow bossa nova cover of U2's "With or Without You." I'm not a huge fan of this type of music – I think that it's the kind of thing that Bono was talking about during the early 80's, when he used to talk about "wallpaper music" – that is, music that's meant to be played in the background, as part of the furniture, almost, as opposed to something that's supposed to be listened to closely and dissected and paid attention to. That said, I find that I like this woman (Marcela Mangabeira)'s voice quite a bit. Her accent is also alluring – it sounds exotic, which of course I find attractive, because it's different from what I'm used to, and we all know that things which are out of the ordinary are always enticing. The instrumentation is pretty sparse – just an acoustic guitar and some percussion along with some simple keys and an electric bass – but I think that that's pretty much the standard for this type of music. This could almost function as elevator muzak, but if I happened to be in that elevator, I wouldn't mind it so much, if that makes any sense.
Continuing along the same vein, I next thought of Buena Vista Social Club and Coco Freeman's saucy Cuban cover of "I Still Haven't Found What I'm Looking For", which I have to admit that I'm quite fond of. I guess that calling it a cover isn't quite right, actually, now that I think about it – I've actually got it listed as a remix in iTunes, due to the sampled Bono vocal from the original that plays during the chorus. However you choose to classify the track, I think that you'll agree that it's positively intoxicating. I'm not much of a dancer, but I can't listen to this without feeling an urge to move my hips and feet – I suppose that that's the power and purpose of salsa music, and it's not hard to understand why the Latin culture has the reputation for being a romantic one when listening to this.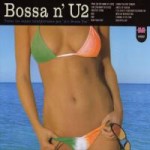 The third and final cover up for review today is actually an entire tribute record, titled Bossa 'n' U2, which contains twelve tracks of – you guessed it – bossa nova covers of U2. As I listen to these covers, they feel a little more westernized than the above selection, and that takes away from the mystique that I hoped that these songs would conjure up. Angel of Harlem, which already includes the almost requisite horn section, definitely fits the Bossa beat the best of all the songs here, and it should be no surprise that it's my favorite on the entire disc. Most of what's here, unfortunately, does little to improve or edify, and I therefore have to report that only the most obsessive of completists (of which I am one) need to pursue this. If you don't simply have to have everything that's ever been made with U2's name anywhere on the package, you can probably live without this.
The following two tabs change content below.
broadsword
Ever since I realized as a kid, while poring over the liner notes of the Bob Marley - Songs of Freedom boxed set, that writing about music was a viable career choice, one of my greatest desires has been to write about U2. The band has been a major part of my life for as long as I can remember, and I'm thrilled to have this opportunity to contribute a little something to the fantastic online community that's been built around the band.
Latest posts by broadsword (see all)