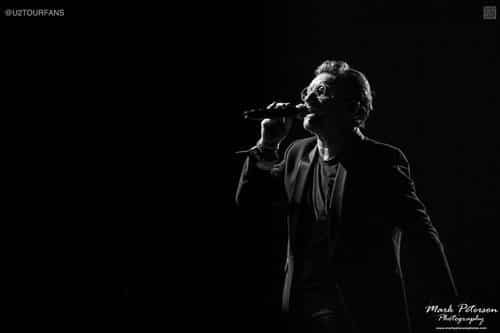 New York: A story comes out of the Irish Times this morning that reviews the suggesting that the new album may not be released until 2018.
Bono also revealed that their next single was directly inspired by sports pundit Eamon Dunphy.
"Eamon said this beautiful thing about me once in a bar in Dublin – he said "Bono, Ali is the best thing about you," referring to Bono's wife, Ali Hewson.
Fans waiting for quality is not as easy as you might think however U2 has always been able to find its way to the next release. This one proves to be the most challenging and most likely well crafted, Grammy Award winning and album to come.
Enjoy the summer shows as the new album continues to develop.
Credit: Irish Times
Source: U2TourFans
The following two tabs change content below.
U2 Videos, Music, Photos an more Facebook, Twitter, YouTube supporting U2 Fans Worldwide http://t.co/Fmmy3mEGzo
Latest posts by U2TOURFANS (see all)