As gorgeous as they are, I find the acoustic performances with just Bono and Edge to be lacking something – the rest of the band. I know that it's a very fine point, and I'm always glad to see even one member of the band in the public eye, but when I see that "U2" are playing or appearing, I expect and want to see all four of the guys, not just the two most famous and outspoken members of the band. For that reason, I particularly enjoy the songs in the acoustic session that contain contributions from Adam and Larry, too, such as "Song For Someone", which was my favorite song on the album even before the October release of the second disc of the set. Like some of the best U2 songs ever recorded – "All I Want is You", "With or Without You", and "Kite" just to name a few – the original version of "Song for Someone" starts out slow and builds gradually to an irresistibly heart-pounding climax. It's got a great vocal melody, a couple of gorgeous guitar parts, and that patented Larry Mullen, Jr driving rhythm moving the song along like a boat caught in the ebb and flow of a stormy sea. It literally gives me goose-bumps.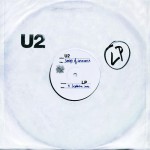 All of this is made even better by the fact that the song contains some wonderful lyrics, too. I think that the song is as much about a romantic relationship as "Every Breaking Wave" is, but it could also be interpreted to be about some of the charitable activities Bono gets up to. "If there is a light, don't let it go out" obviously pertains to a romantic flame that could be in danger of going out, but it could just as easily be about the light of human goodness. Bad things happen and will continue to happen – we definitely shouldn't doubt the dark, because it's real and it's dangerous. It falls to us to fight it. The most we can do is to keep the light shining, like DC Comics' verdant hero Green Lantern, whose oath once contained the phrase "dark things cannot stand the light." As dark as the world gets at times, as hopeless as things appear, as long as even one person keeps the light from going out, there's hope that the rest of us can rise above our worst instincts. I like to think of "Song for Someone" as being for and about some of the unsung heroes that Bono's encountered in his work with the charitable foundations.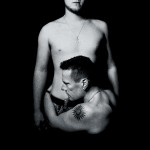 All three live performances of the song have been of the acoustic variety, with varying levels of involvement from Larry. My personal favorite performance so far came on the night of October 15th, when U2 sat in with Jo Whiley for her radio program. Bono and Edge singing mightily while the drums pound in the background is the kind of thing that made me a fan of U2 in the first place.
One of Bono's greatest gifts as a lyricist (I've said this before, and I'm sure I'll say it again) is that he writes lyrics that are open to interpretation. They mean different things to different people, depending on where the listener is at in their life when they hear the song. Whatever "Song For Someone" might mean to you, the song is inarguably a modern day classic from the once, present, and future greatest band on the planet.
The following two tabs change content below.
broadsword
Ever since I realized as a kid, while poring over the liner notes of the Bob Marley - Songs of Freedom boxed set, that writing about music was a viable career choice, one of my greatest desires has been to write about U2. The band has been a major part of my life for as long as I can remember, and I'm thrilled to have this opportunity to contribute a little something to the fantastic online community that's been built around the band.
Latest posts by broadsword (see all)