Today the twitter-verse sort of exploded a wee bit with news of a possible U2 & Apple get together on September 9th. It all started with Bryan MacDonald's tweet stating that the new U2 album will be "pre loaded" on the new iPhone 6, and we should expect an onslaught of promotion with a playing of the new tune on 2FM.
U2's new album will come pre loaded on the iPhone 6… Expect a promotion onslaught from next Tuesday when it'll premiere on Dublin's 2FM

— Bryan MacDonald (@27KHV) September 3, 2014
Another tweet indicated that a phone is the center point to a new U2 video. All I see is a man holding a phone on what looks like a bridge, so are we to assume it's from the earlier video shoot a week ago? Apparently, Bono & The Edge where spotted in Malibu last week. U2NT posted; "Source said that there will be surprise event by APPLE on the 9th Edge is with him and they are supposed debut something with Apple that day." There is a lot of rumors and speculation around this upcoming Apple event because of the previous U2/Apple relationships.
What we know officially is nothing, but it's hard to filter through all the noise of so many rumor this and rumor that, from this reliable source to this twitter post etc. Okay, so it may very well be September 9th at the Apple event where we'll hear news of a new single and possibly an album release date. Highly doubt there will be a pre loading of the album on an Apple device (doesn't sound Apple like), but I could see a iTunes tie in with a U2 album being available to iTunes users. Maybe a new iTunes software version release with U2 leading the charge to help drive users. Maybe, a HD audio version (ALAC) of the new album being available? Oops, adding to the rumor noise.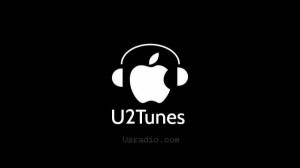 There is also a possibility of a U2 album app, like what Bono talked about back in 2011. Bono stated; "The app format brings you back to that world of gatefold sleeves, of being able to read lyrics – and [now of] being able to play the album at home on your plasma TV.", So that is a real possibility for any future release.
Like all U2 fans, I'm really interested to see what next Tuesday brings. I was already going to follow the Apple announcement since I'm a gadget nerd/geek, but this could be an even bigger gadget orgy for me if U2 is right smack in the middle of it.
We'll find out together soon enough!
Update: According to Independent.ie U2 spokesperson has stated that "Bono and co have not struck a deal with Apple", and "They are not releasing their album on the iPhone, and they are not performing at the IPhone launch,"
As always there is a twist to everything.
The following two tabs change content below.