When I was 22 years old, I had no idea what love was – I'm sure that I'm not alone in that – but I did have a good handle on lust. I don't just mean sexual lust either. The main difference between love and lust, I've learned, is that lust is entirely selfish, while love is just the opposite. Lust is all about how the other person makes me feel. Love is about the partnership and taking care of the other half. There was a girl in my life at the time who I was really into. At that time, it was the most I'd ever felt for another person. Unfortunately (or maybe fortunately, in the long run) we were living pretty far apart, and I spent a lot of time pining after her. This was around the time that Bono's Million Dollar Hotel (MDH)  came out, along with its accompanying soundtrack, which signaled the end of a pretty bad dry patch, U2-wise (not nearly as bad as what we're in now), as well as kicking off a period of great acclaim for the band – especially welcomed after the critical drubbing the band took with Pop. It's sad (and somewhat pathetic), but true, that at this time in my life, U2 and their music served as a kind of crutch for me, replacing the emotional connection I was missing with this girl, which itself, of course, was supposed to serve as a substitute for the maternal care that I felt was and had been lacking in my life. (no offense to my mom, of course – we just weren't all that close at the time, and it was just as much my fault as hers). So, as you can probably imagine, I really latched onto the whole soothing atmosphere of the MDH soundtrack as a counterbalance to the emotional discomfort that suffused my life, and "The Ground Beneath Her Feet" was a special theme song for me, serving as a theme song for my relationship with this girl.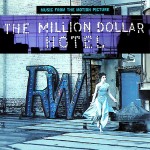 "The Ground Beneath Her Feet" is somewhat unique in U2's catalog, as just about the only song (I can't think of even one other, right at this moment) with lyrics written by someone other than a member of the band – the song's lyrics come from a novel of the same name by Salman Rushdie, who lived with Bono for a short time in the early '90s while in hiding. Despite the fact that the words were not Bono's own, he owned them completely, delivering them with his typical passion and heartfelt intensity, perfectly bringing life to Rushdie's words and the feelings of my own wounded heart. Musically, the song is somewhat meditative for the first two thirds, with a great bit of organ in the mix, furthering the feeling of worship for the object of the song's affection. Near the two thirds mark, though, the song rockets up to a whole other level, thanks mostly to The Edge's most thrilling guitar solo since "All I Want is You".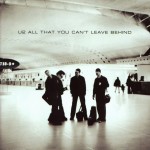 "The Ground Beneath Her Feet" made a few acoustic appearances in the promotional gigs leading up to the Elevation Tour, then appeared in a similar fashion at some early shows on that same tour before eventually disappearing entirely, not having been played since. Because of the song's somewhat limited release (a soundtrack and some bonus editions of All That You Can't Leave Behind) I don't think there's a lot of demand for the song to be played live, and I'd be somewhat surprised if the band ever revisit the song. If they do decide to play the song live again, though, I really really hope that they give it the full band treatment.
The following two tabs change content below.
broadsword
Ever since I realized as a kid, while poring over the liner notes of the Bob Marley - Songs of Freedom boxed set, that writing about music was a viable career choice, one of my greatest desires has been to write about U2. The band has been a major part of my life for as long as I can remember, and I'm thrilled to have this opportunity to contribute a little something to the fantastic online community that's been built around the band.
Latest posts by broadsword (see all)