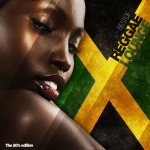 It's funny how one thing leads to another. Recently, I wrote about Daniel Lanois' cover of U2's "Thank You", and writing about that got me on a Daniel Lanois kick that's still going strong. Earlier today, I was listening to his Black Dub project's debut album, which contains several references to reggae music, both subtle and overt. If you've read my profile on this site, it probably won't come as a surprise to you that I love reggae music (something that I think I share with Adam) and so it occurred to me that since reggae, like punk rock, is a genre that leans heavily on cover songs, I ought to seek out some U2 covers from reggae artists.
That leads us right into our first song on the block today, Daynea Deacon's cover of "I Still Haven't Found What I'm Looking For". It should go without saying that U2's version of this song is a pretty deep piece of art. Not that it's down or depressing – very few of U2's songs would qualify as such – but it's a song about spiritual yearning, a topic that doesn't necessarily bring to mind Jamaican sunshine and good times. Then again, not all reggae music is fun and games either – listen to Bob Marley's "Real Situation" or Buju Banton's "Untold Stories" for good examples of what I'm talking about – and I guess that I hoped that this cover might be more in the vein of one of those songs, as opposed to the overly radio-friendly fare offered up by artists like Shaggy and Diana King.
Unfortunately, if you're looking for anything other than a good time, you might want to look past this cheery cover. It's competently executed in every way – Deacon has a strong voice, and the instrumentation is tightly rhythmic and professional, it just lacks soul. Now, I should give the disclaimer that I personally tend to like art that has a lot of meat to it, so this might suit you just fine, but I think that U2's music probably tends to appeal to listeners who expect a little more from their music than this.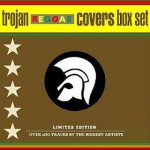 The perfect counterweight to this cover is Tiger Hi-Fi's version of "Sunday Bloody Sunday". Atmospheric and chilling, this rebel tune showcases the best of both the reggae genre and U2 at once. While I'll probably never listen to Daynea Deacon's U2 cover again, this one might actually make its way onto some playlists. It's kind of funny to me that Olivia Christgau's voice is a little softer and feminine than Daynea Deacon's, with that husky quality that often conjures mental images of sultry ingenues in smoky clubs, but somehow that same vulnerability makes the song that much more real feeling, less like some studio tech spent hours polishing it up just right and more like the sound came straight from her heart, fueled by trouble and heartache, to the DAT tape. If you're a music fan at all, I sincerely hope that you'll check this one out post haste.
"Covering U2 - Reggae"

,
The following two tabs change content below.
broadsword
Ever since I realized as a kid, while poring over the liner notes of the Bob Marley - Songs of Freedom boxed set, that writing about music was a viable career choice, one of my greatest desires has been to write about U2. The band has been a major part of my life for as long as I can remember, and I'm thrilled to have this opportunity to contribute a little something to the fantastic online community that's been built around the band.
Latest posts by broadsword (see all)