Dailymotion.com is beginning to produce its own original video content. One of the (just completed) projects is a show called: "Feedback Kitchen with Mario Batali" which will feature the Edge.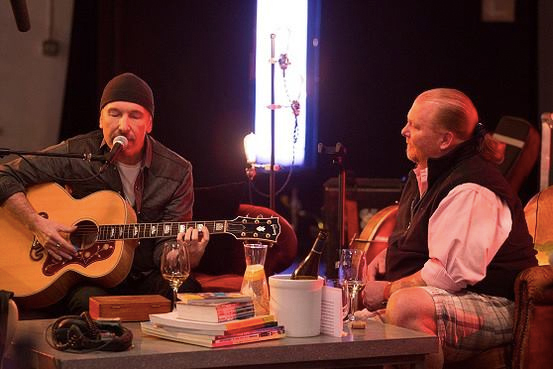 The show is focused on food and music were celebrity chef Mario Batali has a conversation with various celebrities while doing what he does best… cooking.
From the WSJ article:
"Filming has concluded the site's first show, "Feedback Kitchen with Mario Batali," featuring the celebrity chef cooking in conversation with musicians who include Patti Smith and U2 guitarist the Edge."
Might be a good watch just to see the Edge. We might get to see the Edge eating, then again maybe not.
Hit the link below for the full article.
http://blogs.wsj.com/digits/2014/02/27/dailymotion-tries-original-shows-in-bid-for-u-s-viewers/
The following two tabs change content below.