Setlist: Sunday Bloody Sunday, Bad.
Remarks: U2 perform in the 'Live Aid' concert. The band was scheduled to perform Pride (In The Name Of Love), but they ran out of time because "Bad" was played for nearly 13 minutes. During "Bad," Bono breaks one of Bob Geldof's rules when he climbs down from the stage to dance with a girl in front of the crowd.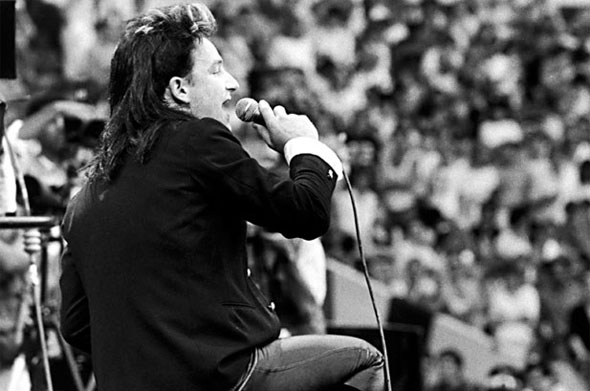 The following two tabs change content below.