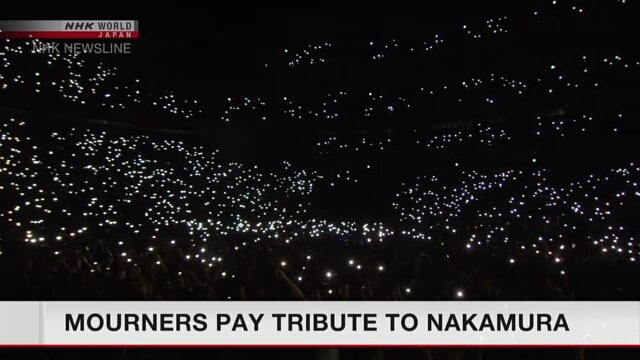 Irish rock band U2 has paid tribute to Japanese doctor and humanitarian worker, Tetsu Nakamura, who was shot dead in Afghanistan.
The band honored Nakamura during their concert on Thursday at Saitama Arena, near Tokyo. U2 performed in Japan for the first time in 13 years.
Nakamura died in an ambush by an unidentified armed group in Jalalabad, eastern Afghanistan, on Wednesday.
Concert-goers say singer Bono asked the audience to turn on the flashlights of their smartphones, saying "let's turn this sports stadium into a cathedral, our phones into candles to memorialize the great Tetsu Nakamura."
The band then played several songs in tribute to the 73-year-old doctor.
Among them was "Pride" — a song about assassinated US civil rights icon Martin Luther King Jr.
The lyrics include the phrase "They took your life. They could not take your pride."
The following two tabs change content below.