Ali Hewson has been active this week in raising awareness for both the poverty of women around the world and for Chernobyl Children International (CCI).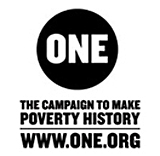 On March 7, ONE.org released a letter to German Chancellor Angela Merkel and African Union Commission Chairperson Dr. Nkosazana Dlamini-Zuma, who will be leading two different summits regarding the Sustainable Development Goals this June. The letter, which encourages both leaders to urge the world toward progress in ending extreme poverty for women and their children, is signed by Hewson as well as 35 other notable figures, such as Lauren Bush Lauren, Beyoncé Knowles-Carter, Charlize Theron, Meryl Streep, and Arianna Huffington.
The letter is accompanied by a full report released on March 10, which discusses the issues women face in developing nations, and a petition to Chancellor Merkel asking her to support the initiative to focus on the role of women in the global economy.
According to Kate Russell at ONE.org, "…The gender gap across a range of indicators is indeed larger in Least Developed Countries (LDCs) than elsewhere. It is a moral necessity to rectify this situation, but, also, if we are to live up to the promise of the new global Sustainable Development Goals (SDGs) that will be decided by world leaders this year, if we are to strive for the end of extreme poverty by 2030, then, by simple math, we simply cannot fail half of that poor population…ONE is calling upon the G7, global development partners, and African governments to put girls and women at the heart of the development agenda."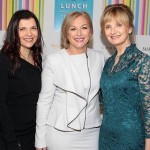 Hewson was also in attendance at the annual Liz's Lunch fundraiser for CCI in Dublin hosted by Liz O'Donnell, who is a columnist for the Irish Independent and a CCI board director along with Hewson, Adi Roche, and Noel Kelly. The funds raised by the event will go towards helping children with genetic heart defects in Eastern Ukraine.
The following two tabs change content below.
Lieutenant
My friends call me Lieutenant. I'm a Christian, a Trekkie, and a college student with a love of writing, history, pineapples, and literature.
Latest posts by Lieutenant (see all)