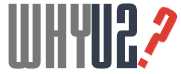 Don't you love how literate U2 is? This goes all the way back to their first album, Boy, where they referenced Oscar Wilde in "The Ocean" and William Golding's Lord of the Flies with the title of the album's final cut, "Shadows and Tall Trees".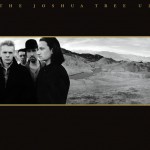 A few years later, on War, "40" quoted the Bible, then in 1987, a song titled "Beautiful Ghost" was recorded for the Joshua Tree, although it remained unreleased until 2004's Complete U2 digital boxed set. "Beautiful Ghost" took its lyrics from a piece by English poet William Blake titled "Introduction to Songs of Experience". Edge has also cited American writers Norman Mailer and Raymond Carver as influences on the band's #1 album The Joshua Tree, and the band even recorded a track , titled "Drunk Chicken", with Allen Ginsberg, which featured the poet reciting his America.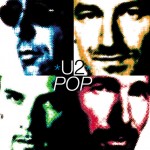 Although 1991's Achtung Baby lacked the overt literary influences of some of the band's earlier works – not by accident, if you want my opinion, as Achtung Baby was conceived as a much more visceral, less cerebral departure for U2 from what they'd been doing up to that point – the band did draw influence from two giants of literature when planning the ZooTV tour that supported the album. Bono specifically mentioned cyber-punk creator William Gibson, as well as famed Irish writer James Joyce. A final couple of tie-in with literature from the 1990's occurred around 1997's Pop. Allen Ginsberg made a famous reading of the lyrics to U2's "Miami", while novelist William S. Burroughs made his final appearance on film for U2's "Last Night on Earth" music video.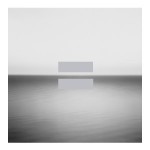 Bono's fascination with James Joyce appeared again in the lyrics to 2009's "Breathe", from No Line on the Horizon. The lyrics to "Breathe" make reference to June 16th, the day that Joyce's Ulysses is set on. Finally, William Blake weighed in again with 2014's Songs of Innocence album, as well as its forthcoming follow-up, Songs of Experience, both of which take their titles from collections of poetry which were published by Blake in the late 18th century. I've learned a lot about art and the world outside of music from U2, and I'm grateful to them for that. It's just another reason for us to love them.
The following two tabs change content below.
broadsword
Ever since I realized as a kid, while poring over the liner notes of the Bob Marley - Songs of Freedom boxed set, that writing about music was a viable career choice, one of my greatest desires has been to write about U2. The band has been a major part of my life for as long as I can remember, and I'm thrilled to have this opportunity to contribute a little something to the fantastic online community that's been built around the band.
Latest posts by broadsword (see all)