After the excitement of last week's tour announcement and the accompanying ticket sales, not too much went on with our boys this week, so I thought it would be a good time to continue my U2101 series.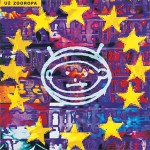 The song on my mind right now, and therefore the topic of this week's article, is "Numb", from 1993's Zooropa. If I had to choose one word or a short phrase to describe "Numb", I don't think I could do better than "sensory overload" – it was recorded, after all, during a break from U2's amazing ZooTV tour, and I don't think that there's a song that does a better job of capturing the spirit of that tour than the song we're covering this week. "Numb" is chock full of sound effects and aural chaff that perfectly sum up the onslaught that ZooTV was all about, and Edge's monotone, vocal delivery was simply perfect.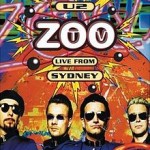 It's a shame that "Numb" didn't translate better to the live arena than it did. For some reason that I'm at a loss to explain, the song's frenetic energy always fell flat when the song was performed live, which is likely the reason that "Numb" was only ever performed 33 times, all of which came during the latter half of 1993. The live failure of the song is also the reason that I doubt that "Numb" will ever be played live again, but wouldn't it be cool to get a live version that incorporated it into a medley with "Down All the Days", the song's forerunner from the Achtung Baby sessions?
The following two tabs change content below.
broadsword
Ever since I realized as a kid, while poring over the liner notes of the Bob Marley - Songs of Freedom boxed set, that writing about music was a viable career choice, one of my greatest desires has been to write about U2. The band has been a major part of my life for as long as I can remember, and I'm thrilled to have this opportunity to contribute a little something to the fantastic online community that's been built around the band.
Latest posts by broadsword (see all)