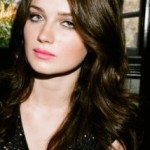 Since Eve Hewson (a.k.a. the second eldest child of the greatest rock star in the world) made her first late night talk show appearance a few days ago, I decided it would be fitting to make this week's Bonoisms a compilation of things Bono has said about his kids.
Remember when Bono was a new father? Me either. I was about 12 years old when that happened, and it would be a couple more years before I would be what anyone classify as a legitimate U2 fan. But I do remember learning the names of his first two children, Jordan and (Memphis) Eve, around the time I became said legit fan (which happened somewhere in my mid-teens – and, we'll just say it had absolutely nothing to do with trying to find a new favorite band that would be an acceptable replacement for the suddenly socially unacceptable glam rock – thanks to grunge, which I didn't really care for. No, nothing to do with that at all).
Of course, this isn't about me; it's about Bono and his kids, and things Bono has said about his kids. Although his daughters were in their double digits when it happened, Bono eventually became more than the "father of my two little girls," because Elijah Bob Patricius Guggi Q, followed by John Abraham, came along – right around the time U2 determined all that they couldn't leave behind, and we heard what chopping down the Pop tree sounded like – a beautiful day, for some of us.
So for this week's Bonoisms, here are some things Bono has said about his kids: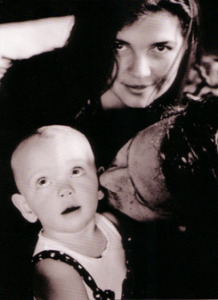 "Jordan was born on my birthday, May 10th, 1989. What a great gift she has turned out to be. We are very close, Jordan and I. Everything changed for me when she was born. Everything. You understand why wars are fought, you understand why men want to own land, you understand why women are so smart, because they have to be. They have to deal with so much more stuff than we do. I was left in awe of women. It really did turn my life upside-down." – In the book U2 by U2
"My wife, Ali, is pretty private and she tries to keep all this away from them. She's concerned about them I suppose. But I would love to talk about them." – From an interview. Not sure which one. I could make up a source, I guess…
"I have very little memory of my childhood, so as I raise my kids the memories come back in the most bizarre ways." – Speaking to Oprah in O Magazine
"We don't do it in a very lofty way in our family. It's just a bunch of us on the bed, usually, we've a very big bed in our house. We pray with all our kids, we read the Scriptures, we pray." – To host Gay Byrne on Ireland RTE/that YouTube clip your non-U2 friends send you all the time because they think you haven't seen it yet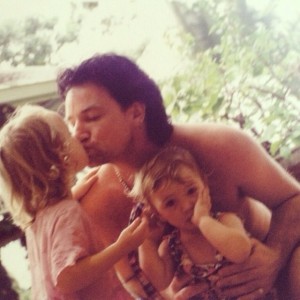 "Jordan is…the do gooder. Eve is…a do badder. Then there's two boys, and I would be divorced if I spoke about them." – To David Letterman on The Late Show, and since I cut that down quite a bit, you can watch the full interview here.
There aren't very many Bonoisms where he discusses his kids, and it appears that Mrs. Hewson is the reason for that – but maybe the incredible respect he has for his wife's wishes and his family's privacy is something to add to the "reasons to love Bono" list. Not that I have one of those…(wink).
Here's an old Bono interview from May 8th 1998 on the Atlanta radio station 99X. Bono discusses his daughters Jordan & Eve.
[soundcloud url="https://api.soundcloud.com/tracks/163481583″ params="auto_play=false&hide_related=false&show_comments=true&show_user=true&show_reposts=false&visual=true" width="100%" height="450″ iframe="true" /]
The following two tabs change content below.
Brook
Writer, wife and mom who loves U2. Achtung Baby was released on my 15th birthday. Shooting off my mouth, that's another great thing about me. Contact via Twitter at @U2RadioBrook.