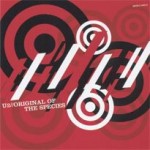 Continuing our discussion from Monday about "Original of the Species", I thought that today I'd start off by mentioning the Killahurtz Casa de Angeles mix of that song, which first came to my attention back in 2006, right around the same time as the last show of the Vertigo tour. The song appeared initially online, and although it hasn't been released commercially, the fact that it contains a very short section of new vocalizations from Bono has led most listeners to conclude that the remix was made by someone who had access to the original master tapes containing the song's recording. Presumably, that "someone" was the trio Killahurtz, the same group who gave us the Killahurtz Fly remix of "All Because of You", which was commercially released on that song's single back in 2005.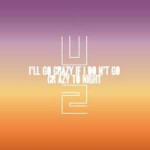 Another remixer who has had a go at several U2 tracks is Redanka, whose official releases include mixes of "Vertigo" and, most famously, "I'll Go Crazy If I Don't Go Crazy Tonight". Redanka also worked up some great mixes of "All Because of You" and "Miracle Drug" which were released via the internet even though the band and their label chose not to release the works commercially. Speaking of …"Crazy Tonight…" several tracks from the same album, No Line on the Horizon, were remixed in unofficial capacity for radio programs or club sets. Magnificent received unofficial mixes from Adam White and Paul Oakenfold, Mark Knight remixed Moment of Surrender, and Get on Your Boots was remixed Terracotta. All of the above are worth a listen by any U2 fan!
The following two tabs change content below.
broadsword
Ever since I realized as a kid, while poring over the liner notes of the Bob Marley - Songs of Freedom boxed set, that writing about music was a viable career choice, one of my greatest desires has been to write about U2. The band has been a major part of my life for as long as I can remember, and I'm thrilled to have this opportunity to contribute a little something to the fantastic online community that's been built around the band.
Latest posts by broadsword (see all)