As a die-hard U2 fan, I sometimes forget that not every note which the band have ever emitted was pure, solid-gold manna, sprinkled from the heavens above by the four Irish gods of rock. I think that every fan probably has one or two songs that, for whatever reason, just doesn't do it for them. While writing about "Love is Blindness" recently, it was brought to my attention that for some among us, that song the fly in the ointment (pun intended). We decided to get some of our staff writers together for a little experiment – Joe Pitt is leading us off with his rationale on why "Love is Blindness" should have remained on the cutting-room floor, and then the rest of us pitch in with our own two cents. I hope that some of you readers will find yourselves suitably motivated to speak up for or against "Love is Blindness" after reading what we've said.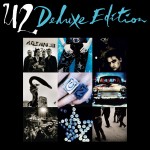 Joe – Love is Blindness does not see the light of day on my iPod or in my car. It also is one of my least favorite U2 songs. I think that part of the reason that I don't like "Love is Blindness" is that it's on my favorite U2 CD. All the way through Achtung Baby, from the opening of "Zoo Station" to the "Don't let the bastards grind you down" in "Acrobat", U2 ROCKS! The whole CD is just electric, and then "Love is Blindness" comes in. Total buzz kill! I know that U2 puts a lot of emphasis on song placement and I am so glad that they put that song last on the album. If it were anywhere else on the CD, I would have probably killed myself. The song does not work for me melodically either. To me, it is very choppy, and maybe that's what U2 is attempting, but I always feel edgy after each listen, and if I had a dog, I would probably feel like kicking it after each listen. I LOVE The Edge, but his guitar solo comes off as nails on the chalkboard to me. Edge is a maestro with the guitar, but to me it sounds like he's playing the solo with a chisel. Again, that may be what they were trying to accomplish. The song is too downtrodden for me. The group that is famous for its positive outlook and uplifting lyrics pulled the rug out from under all its listeners with "Love is Blindness". I understand that most of Achtung Baby did that, coming off of the Joshua Tree and Rattle & Hum, but "Love is Blindness" pulled the rug out from under the listener and let them crash through the hole in the floor that the rug was covering. I know that I am in the minority with this song, but if I want to feel sad, edgy and jumpy, I'll listen to Nirvana. For this listener, Love is Blindness epitomizes darkness and U2 went total eclipse on this song. Like most eclipses, I hope we don't see another one for a long time.
Kevin – "Love is Blindness" would have been a perfect track 13 on the Achtung Baby CD for the simple reason that it is such a melodramatic mess. Like Joe, I think this song is one of my least favorite U2 songs, and is one of the songs that causes my finger to twitch on the FF> button on my phone (yes on my phone, as I've stopped playing CDs a while back). It doesn't seem to flow, to me, and like Joe stated it's very choppy sounding, and I just don't care for it. "Love is Blindness" is a deep, brooding songs that just doesn't translate to me. I'd much rather have had "Blow Your House Down" as part of the Achtung Baby CD, and have Acrobat be the last track. "Love is Blindness is the only pimple on what is otherwise a spectacular album, and is still my all-time favorite U2 release.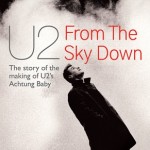 Brook – I enjoy "Love is Blindness". It has never been in my top 10 or anything like that, but it's a solid cut and a GREAT final track on what I regard as the greatest album in their catalog. The lyrics are among some of the best Bono's ever written; some songs have that one out of place lyric that make you go, "What was he thinking? A mole, digging in a hole?", and "Love is Blindness" doesn't have a single lyric like that. "Thread is ripping/the knot is slipping/blindness." It just all makes sense! And Edge playing it solo and taking over vocals on "From the Sky Down," to underscore the story of his divorce? Wow! It gave a whole new meaning to "Take the money…honey…blindness." So in short, thumbs up from me and God bless the hands that built America!
Joshua – I think that "Love is Blindness" is just about the most eloquent meditation on love and relationships that I've ever heard. There's so much back and forth that goes on between lovers as they go back and forth across that proverbially thin line between love and hate again and again that it's difficult to express it all with words. That's why music is so much more powerful than simple poetry – it imparts feelings and ideas that defy description by other means, and "Love is Blindness" satisfies this fan on every level, intellectually, emotionally, and physically – especially with that toe-curling guitar solo at the end.
So there you have it. Two of us against the song, two of us in favor of it. It's deadlocked, even-steven. Now, we need you, dear reader, to break the tie. Comment below and tell us where "Love is Blindness" lands for you – is it the agony or the ecstasy?
"U2 Radio Roundtable - Love is Blindness"

,
The following two tabs change content below.
broadsword
Ever since I realized as a kid, while poring over the liner notes of the Bob Marley - Songs of Freedom boxed set, that writing about music was a viable career choice, one of my greatest desires has been to write about U2. The band has been a major part of my life for as long as I can remember, and I'm thrilled to have this opportunity to contribute a little something to the fantastic online community that's been built around the band.
Latest posts by broadsword (see all)