If you don't know, "Electric Co." was originally recorded and released back in 1980 for inclusion on U2's debut album, Boy. Bono has explained the song by saying that it's about a friend of his who suffered from some mental problems and was subjected to electric convulsive therapy, which, in Bono's view "made him worse." The friend apparently frequently discussed suicide as an option for escaping from the horror which his life had become. Like much of the album which it's on, "Electric Co" is spirited and energetic. I've always admired the construction of the song, particularly the instrumental break in the middle. about a minute and forty seconds in, the song's main riff devolves into several seconds of aggressive chaos from Edge, Adam, and Larry, representing (to me, anyway) the disordered thoughts of Bono's afflicted friend and the torture that he was subjected to. After the short section of chaos, the song finds its focus again as each Edge leads the charge with a guitar solo that bursts out of the morass like the fine point of a laser burning through a London-fog-thick night sky. The song's instrumental coda, after the final chorus, probably represents my favorite moment on the entire moment, as Bono does his trademark wail over a churning, repetitive melody based on Adam's soulful bass refrain and some dramatic rhythmic performances from Edge and Larry.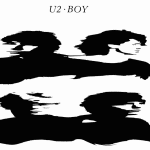 "Electric Co" was a standard feature of each U2 tour up through 1985's Unforgettable Fire tour, and live performances of the song saw official release on several of that era's singles and albums, including, most infamously, the Under a Blood Red Sky live album from 1983. It seems that young U2 were unaware that they had to pay royalties for live releases which included other artist's work, even if the representation of that other work was only a short snippet, like the 30 seconds of Stephen Sondheim's "Send in the Clowns", which Bono frequently sang during performances of "Electric Co." Legal proceedings against the band required them to remove that portion of the performance from future pressings of the album, so there are two distinct versions of the Under a Blood Red Sky album to be had – early pressings which include the Sondheim reference, and later pressings with that portion edited out. It should also be noted here that several releases of early live performances list the song as "Cry/Electric Co." or "The Cry/Electric Co." "Cry" was a short instrumental piece that the band tacked on at the start of the song when it was played live. "The Cry" would later appear on record as the opening portion of "Is That All" from 1981's October album, but it was listed as the intro to live versions of "Electric Co" on the Fire single in 1981, a 2005 release promoting the Vertigo tour, and on the bonus disc on some versions of 2008's deluxe remastered version of October.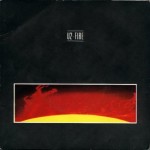 Following the Unforgettable Fire tour, "Electric Co." made a very few appearances on the Joshua Tree  tour in 1987 (about 17% of that tours shows contained a performance of the song, including the celebrated Paris show which was included with the 2007 Joshua Tree deluxe editions) and then the song disappeared from U2's set-lists for a long time, not reappearing until 2005's Vertigo tour. A superlative performance of the song from this tour appeared on the Live from Chicago DVD set, wherein Bono snippeted "Bullet With Butterfly Wings", which was originally written by Chicago's Smashing Pumpkins.
It's hard to say whether or not U2 will perform "Electric Co." at any point in the future. I think that if the band's next album and tour go in a more aggro, rockin' direction, Electric Co. would be a welcomed and appropriate addition to their set-lists, but I also suspect that the band will be unlikely to revisit their early material again any time soon.
The following two tabs change content below.
broadsword
Ever since I realized as a kid, while poring over the liner notes of the Bob Marley - Songs of Freedom boxed set, that writing about music was a viable career choice, one of my greatest desires has been to write about U2. The band has been a major part of my life for as long as I can remember, and I'm thrilled to have this opportunity to contribute a little something to the fantastic online community that's been built around the band.
Latest posts by broadsword (see all)