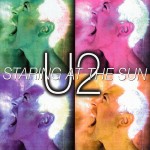 Most U2 fans are at least familiar with who Christy Moore is, due to the handful of collaborations between him and the band (The Ballad of Ronnie Drew, North and South of the River, etc) but I suspect that fewer of us are as familiar with Christy's younger brother Luka Bloom. Luka recorded a cover of U2's "Bad" for his 2001 album Keeper of the Flame. I listened to it for the first time today, in preparation for this article, and I'm really of two minds about the piece. On one hand, Luka definitely has a lovely voice, and the folksy, acoustic arrangement does cast the song in some new light, relying solely on the singer's vocal delivery for the momentum that's such an integral part of the song. For the most part, Luka does a fine job of knowing when to push and when to hold back, allowing the song to breathe and climax naturally and organically. I think that listeners who are already fans of Irish folk music might enjoy this very much, but for those of us whose tastes run more to rock, this version of what is perhaps U2's most beloved song is somewhat lacking. By virtue of the very nature of folk music, this rendition lacks the punch that makes U2's original so compelling.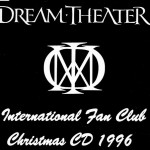 If you're like me, and have always held "Red Hill Mining Town" in a special place in your heart, this next cover might be of particular interest. Progressive rockers Dream Theater recorded a cover of the song for their 1996 fan club single, and the results are nothing short of spectacular. Dream Theater are known for their dynamite musicianship, and their prowess is on full display in their version of one of U2's most neglected songs. The vocals are moving and powerful, and the guitar work, particularly a fantastic solo toward the end of the song, is some of the best I've ever heard in a U2 cover. Dream Theater gives the song a nice edge that puts me in mind of how the song might sound if U2 were to ever break down and perform the song live, and if this is the closest that we ever get to hearing it live, I think that I can live with it. Dream Theater also have performed Bad live, and if Luka Bloom's version wasn't rockin' enough for you, their version might be more to your liking. Whichever version you prefer, I hope that these two very different artists give you something to help pass the time while you're waiting for album #13.
The following two tabs change content below.
broadsword
Ever since I realized as a kid, while poring over the liner notes of the Bob Marley - Songs of Freedom boxed set, that writing about music was a viable career choice, one of my greatest desires has been to write about U2. The band has been a major part of my life for as long as I can remember, and I'm thrilled to have this opportunity to contribute a little something to the fantastic online community that's been built around the band.
Latest posts by broadsword (see all)