In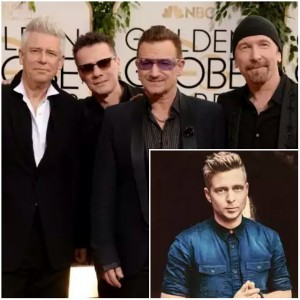 a recent Denver Post interview, Ryan Tedder commented that he had completed his sessions with U2.
"I just wrapped up a couple weeks with U2, so any level of pressure that I could possibly have I've already experienced at this point."
Reports surfaced in March that Tedder and Paul Epworth had been tapped to help U2 work on the new album. U2 had been working with Danger Mouse since last year on the forthcoming 13th album but those sessions seem to have turned cold. The band has been unusually mum when it comes to album talk, and very little has been said with the exception of some comments from Adam, who recently stated, during his appearance on the Late Late Show, that the new release could be ready by year's end. With the news that Tedder has completed his sessions with U2, maybe, just maybe we are that much closer to a completed album. As far as we know work is continuing with Paul Epworth in his north London studio. Hopefully, more news will come as we get later in the summer.
The following two tabs change content below.