The internet is a weird and wonderful place. You probably already know that – at least the "wonderful" part, since you've obviously discovered this website – but there's so much to see and do online that we sometimes miss stuff simply because we don't know to look for it. Well, dear readers, that's where U2radio.com comes in, and today, I'm pleased to bring you my picks for the internet's best 8-bit covers of U2 songs. For those who don't know, 8-bit is the name given to an early generation of computers which ran on – you guessed it – 8-bit micro-processors. In layman's terms, think of the music from early Nintendo video games, and that'll give you an idea. There's a whole subculture out there of artists who make music using these early game systems, and there are a few spots where U2 fandom and 8-bit music culture have bled over into each other. I'll provide links where appropriate so that you, too, (see what I did there? You too? U2?) can bask in the glory of these lo-tech masterpieces.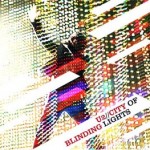 Number one on our 8-bit countdown is user 8BitGlory's cover of "City of Blinding Lights". It's amazing to me, and a real testament to the power of U2's music, that even with a palate as limited as that provided by this virtually ancient processor, City of Blinding Lights is still beautiful and majestic in 8-bit. I think that the real key to the success in this cover is the layered chords that mimic Edge's guitar.
Next up is Neil Parent's delightful rendition of "The Wanderer". I know that I'm mixing U2 metaphors here, since The Wanderer has nothing to do with Pop*Mart, but this reminds me of something I once read about that tour – "silly and spectacular" was how I heard it described, and I think that's also the perfect description for this fantastic version of Zooropa's closing track. I'm torn between giggling out loud and trying to be quiet so that I can absorb every bit of this performance. Undeniably awesome.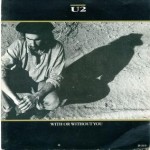 The final example of 8-bit U2 goodness that I'd like to draw your attention to today is 1tsth4tguy's stupendous re-working of "With or Without You". I can't help but imagine that Edge, who famously wants to remix every song that U2's ever recorded, would approve of this strange cover of U2's signature song. I know that I can't listen to it without smiling. For some reason, I imagine that it would have fit perfectly on the soundtrack to one of those John Cusack romantic comedies like "Serendipity" or "Say Anything"
There are plenty of other great 8-bit options out there, including several other U2 covers, and I hope that you've enjoyed today's look at some of my favorites enough to seek out some on your own.
The following two tabs change content below.
broadsword
Ever since I realized as a kid, while poring over the liner notes of the Bob Marley - Songs of Freedom boxed set, that writing about music was a viable career choice, one of my greatest desires has been to write about U2. The band has been a major part of my life for as long as I can remember, and I'm thrilled to have this opportunity to contribute a little something to the fantastic online community that's been built around the band.
Latest posts by broadsword (see all)