This week, we're going to take a look at one of the oldest and dearest U2 songs – "Out of Control", which was, according to legend, written nearly 36 years ago, on Bono's 18th birthday. Although the lyrics, like those of many U2 songs, are open to different interpretations based on the listener's own experiences, I think that this song is about Bono's attempt to come to terms with his feelings about his mother's passing by examining the seemingly arbitrary natures of life and death. Despite what people might tell you, the honest fact is that none of us know what, if anything, there may be waiting for us on the other side of death's veil, or if there's a purpose to life at all. The two biggest events that will ever occur to any person, life and death, are completely out of our control. That's some heavy stuff to deal with, especially for a young man just creeping into adulthood.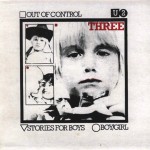 "Out of Control" was originally released on the very first official single to come from U2, U2 Three, way back in 1979. This original version sounds somewhat "dated" to my ears today, Bono's voice is still immature, and the musical performance feels unpolished and…well, kind of silly. Still, the song was not without potential, and it was voted by radio listeners to serve as the A-side of the single it was included on. I think that the song's second official release, a re-recorded version for the Boy album about a year later, is likely more well known, but also a substantial improvement upon the earlier version, with a deeper, more powerful sound from the rhythm section, a more polished vocal from Bono, and an altogether stronger presence.
It's difficult to say exactly when the song made it's live debut, as it was around and being played long before the time that records of the band's performances exist for. The earliest performance that I'm able to confirm came in December of 1978, and was indicative of most of the band's early performances, being notable more for volume than for quality. That said, it's hard to argue with such earnestness and passion, and the energy of youth, so perfectly captured in this song, does make for particularly stunning live performances. As the band matured, so, of course, did their music, and "Out of Control" was no exception. By the time the band returned to Ireland after their first tour of London, right as the 1980's were beginning, their performances were already much more assured and compelling. A great example of the song as it was being performed around this time came in February of 1980, in Dublin. As the strident opening chords rang out, it seems likely that even then, those in attendance knew that this band had great things in store for it.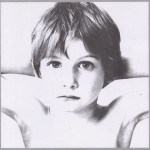 Of course, at this stage of the game, U2 didn't have a lot of songs to choose their setlists from, and so it was that "Out of Control" was a mainstay in their live shows through their early career, being played at nearly every show up through the tour for their third LP. It seems that with the Unforgettable Fire, through, the band were keen to begin a new stage in their career. New producers, new atmospheres, new setlists, and by the end of the first leg of the Unforgettable Fire tour, "Out of Control" was dropped from their live sets almost completely. For the next 16 years, which encompassed the latter portions of the Unforgettable Fire Tour, plus the entirety of the Joshua Tree, Lovetown, ZooTV, and PopMart tours, the song was only played 17 times – not at all on the latter two of those tours. I imagine that by this point, the band had to be pretty sick of the song, plus, as they grew, they wanted to distance themselves from the band they'd been, focusing more on the present and the future. I love the band for their desire to move forward, but I'm also glad that they did play "Out of Control" occasionally during a few of those tours – it's simply too good a song to be allowed to languish in the vaults.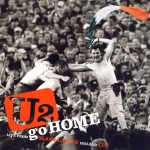 Since that time, as the band began the "back to basics" stage of their career with the Elevation Tour, the song has been played with a slightly higher degree of regularity, It appeared, always to great fan acclaim, at nearly a third of the shows on the Elevation tour, and a handful of shows on the two subsequent tours, Vertigo and 360. There are two performances that stand out to me as the most noteworthy from this period; that from Slane Castle, 2001, captured for the U2 Go Home DVD, and from the 2011 Moncton show, the last U2 show from where we sit right now. As the band enter the next phase of their career, I think that they will probably intentionally steer away from becoming a "heritage act", so some of the deserving songs from earlier days might not get much attention, but it seems unlikely to me that U2 will ever abandon "Out of Control" entirely.
02-26-1980
2011-07-30
The following two tabs change content below.
broadsword
Ever since I realized as a kid, while poring over the liner notes of the Bob Marley - Songs of Freedom boxed set, that writing about music was a viable career choice, one of my greatest desires has been to write about U2. The band has been a major part of my life for as long as I can remember, and I'm thrilled to have this opportunity to contribute a little something to the fantastic online community that's been built around the band.
Latest posts by broadsword (see all)