A few weeks back, when I first started writing these in-depth looks at individual songs, fellow writer Joe Pittella (of Cup of Joe and U2 Confessional fame) mentioned that he'd like to see a breakdown done on God Part II. Knowing him, he might well have been joking, but it's a great, under-appreciated song, and I do aim to please. God Part II was first released October 10, 1988, as track 14 on U2's Rattle & Hum album. I read once that most U2 albums contain one song that doesn't completely fit in with the album it's on, but instead shows a direction the band might head on for the next album. If this is true, God Part II is definitely that song on Rattle & Hum. As opposed to the blues and roots influences evidenced by most of the album, God Part II has as more straightforward rock sound, and the argument could be made that it does contain some very mild industrial leanings, with it's strident guitar and strident drums, perhaps an indication of the band's burgeoning interest in that genre. A buddy of mine once summed the song, and it's uncomplicated guitar, drums, bass, and voice approach, up perfectly, when he said, upon hearing it for the first time "I love that they (U2) know when to leave well-enough alone". Lyrically, the song takes it's inspiration from John Lennon's "God", in which Lennon makes a list of things he doesn't believe in; The Beatles, God, Hitler, yoga, etc, to conclude at the end that he believes in himself and Yoko Ono, his wife at the time. In U2's version, Bono follows suit, naming off several rock 'n roll cliches in which he doesn't believe, whether or not he falls prey to them, then ends each verse by concluding that he does believe in love. As stated above, while this song was definitely influenced by the lyrics of the Lennon track from which it takes it's name, it is not, as Yoko once claimed in the press, a cover.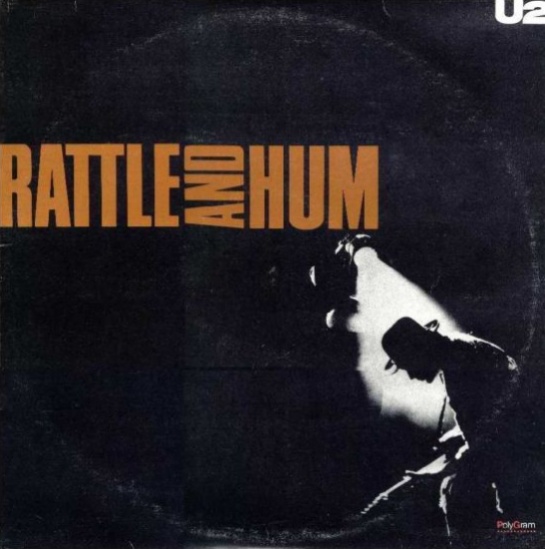 God Part II made it's live debut at the first show of the Lovetown tour, in September of 1989, and was played at just over 75% of the shows on that tour. It's arrangement is one that allowed for a fairly straightforward transition from studio to live arena, and it's energy made it a favorite at the shows it did appear at. It even received the honor of opening a couple of shows, one being the day after Christmas, in Dublin, and the other coming about 10 days later on January 5, 1990, in Rotterdam, Netherlands. Since then, God Part II has been entirely absent from U2's setlists. The closest it came was in April of 1992, when, at the end of With or Without You, Bono referenced the same Bruce Cockburn song (Lovers in a Dangerous Time) that get's a nod in God Part II, with the line "we'll kick the darkness 'til it bleeds daylight" As for the prospects of the songs being played in the future, sorry Joe, but I don't think it's chances are very high. Maybe in Australia, where Rattle & Hum seems to get more love than it does elsewhere.
12-26-1989, Dublin Ireland
The following two tabs change content below.
broadsword
Ever since I realized as a kid, while poring over the liner notes of the Bob Marley - Songs of Freedom boxed set, that writing about music was a viable career choice, one of my greatest desires has been to write about U2. The band has been a major part of my life for as long as I can remember, and I'm thrilled to have this opportunity to contribute a little something to the fantastic online community that's been built around the band.
Latest posts by broadsword (see all)