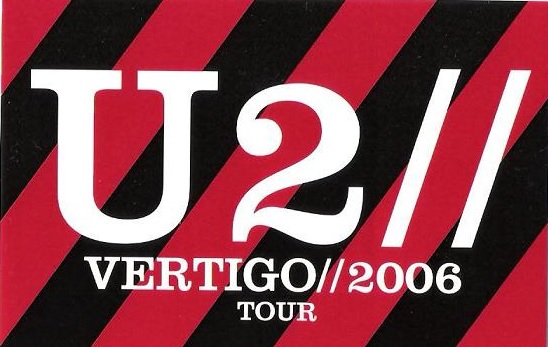 This week's notable show comes from the Vertigo Tour. It's last show, in fact, which took place on the 9th of December, 2006, in the beautiful state of Hawaii. I remember the atmosphere as being one of celebration – The Vertigo tour had been fraught from the beginning, with several postponements, controversies over ticket sales, and illnesses among the band's family, and it felt like even getting through the tour to this point was a minor miracle. Added to that was the regular excitement around the band that always comes when there's an official release (18 Singles had come out less than 3 weeks before this show) and the fact that this was the band's first show in Hawaii in over twenty years, and you had one helluva big deal on your hands.
Unlike the beginnings of tours, where the band is fresh but still working out the kinks in the setlist, the ends of most tours have the benefit of being well-practiced but suffer from the band's exhaustion, especially when it come's to Bono's vocal chords. Not so with this particular tour-closer. All of the song's arrangements had been worked out in the previous 130+ shows, but the band were fresh and fighting-fit after an 8 month break between the last leg of the tour and this one. So it was that this night turned into one of my absolute favorite concerts of the band's entire career, with a great set-list of kick-ass, on-point performances, including some songs that have hardly ever been performed, before or since, and several exciting guest appearances.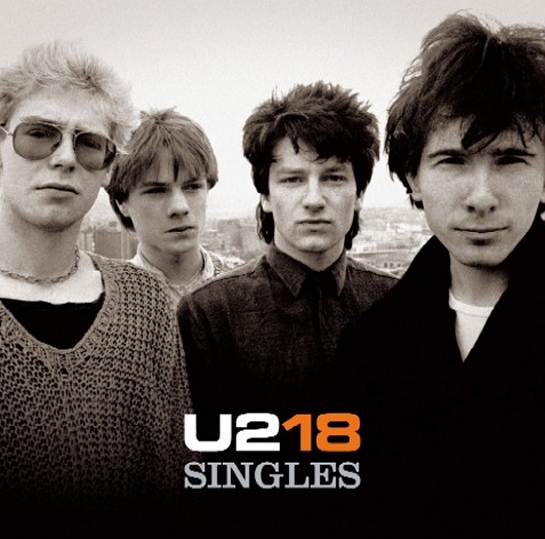 The first great, relatively unique performance, was the snippet of "In a Little While" at the end of "I Still Haven't Found What I'm Looking For". While this was a relative mainstay on the later portions of the Vertigo tour, appearing at about 35% of the tour's total shows, I'd grown so sick of "In a Little While" on the 360 Tour that I'd forgotten how good it sounded in this arrangement until I sat down tonight to write this article. If, like me, you've started to believe that you dislike this little gem, do yourself a favor and listen to this show's performance. Several songs later, the band were joined by fan Michael Mitchell for a stellar performance of "Who's Gonna Ride Your Wild Horses". I wrote in another article, recently, how special this performance of "Wild Horses…" is, so I won't bore you with another in-depth description, but, if you haven't listened to it, make sure that you check it out, below, while you're reading this. The rest of the main set continued in a manner not unfamiliar to those who followed the latter portion of this tour, but I think it's worth mentioning that this show also included the last performances, to date, of "The First Time", "Sometimes You Can't Make It On Your Own", "Love and Peace or Else", and "Bullet the Blue Sky".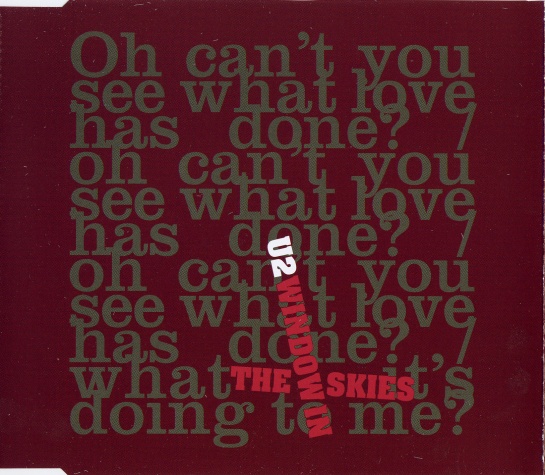 As if that weren't enough, things got REALLY crazy during the encore. After only the fifth (and, as of now, final) performance of "Window in the Skies", Green Day's Billie Joe Armstrong joined the band for a blistering rendition of "The Saints Are Coming". Not to be outdone, Eddie Vedder and Mike McCready came next for a spirited cover of Neil Young's classic "Rockin' in the Free World", which Bono and Edge had played with their band, Pearl Jam, less than a month earlier. When the frenzied audience finally quieted after this song, the band closed things off with "All I Want is You", the perfect, bittersweet cap to the Vertigo Tour.
Any time I'm going through a troubled patch in my life, which has been a lot lately, I like to listen to this show. It serves as a reminder that joy will come again. The problem might never be properly fixed, but there will come a day when I feel like singing and celebrating and laughing and forgetting my troubles. There will always be music and jokes and food waiting on the other side, and I will be on top again. After all, you can't keep a good man, or a good band, down.
01 City of Blinding Lights
02 Vertigo
03 Elevation
04 I Will Follow
05 I Still Haven't Found…/In a Little While
06 Beautiful Day
07 Angel of Harlem
08 Who's Gonna Ride Your Wild Horses
09 The First Time
10 Sometimes You Can't Make it On Your Own
11 Love and Peace or Else
12 Sunday Bloody Sunday
13 Bullet the Blue Sky
14 Miss Sarajevo
15 Pride (In the Name of Love)
16 Where the Streets Have no Name
17 One
18 The Fly
19 Mysterious Ways
20 With or Without You
21 Window in the Skies
22 The Saints Are Coming
23 Rockin' in the Free World
24 All I Want is You
The following two tabs change content below.
broadsword
Ever since I realized as a kid, while poring over the liner notes of the Bob Marley - Songs of Freedom boxed set, that writing about music was a viable career choice, one of my greatest desires has been to write about U2. The band has been a major part of my life for as long as I can remember, and I'm thrilled to have this opportunity to contribute a little something to the fantastic online community that's been built around the band.
Latest posts by broadsword (see all)