U2 has a long history with rooftop performances. Heck, for that matter, rock n roll's love affair with the tops of buildings is long and storied, dating back to at least the Beatles, but this is an article about U2, and, really, who cares about those other bands anyway? The first time U2 made a big publicity play on a rooftop was in 1987, on top of a liquor store in LA. This mini-concert, of course, gave us one of my wife's favorite music videos, Where the Streets Have No Name, as well as providing the inspiration for Bono's Million Dollar Hotel (MDH) movie. In fact, the sign from the actual establishment that gives that film it's name can be seen in the background of the video. Although I share my wife's assessment of the video, which is to say that I think it's great, I've always found the story of MDH's initial birth to be the most moving story from that day.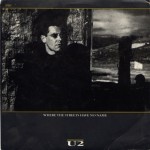 The story goes that Bono and The Edge were standing on the edge of the roof, looking out at the surrounding buildings, and favorite singer asked our equally beloved guitarist whether he thought that either of them could make the leap to the next building. From this one throwaway joke was birthed one of the greatest opening scenes of any movie I've ever seen, but there's a deeper lesson here, one that lies at the heart why U2 always has been and always will be my favorite band, and that's the lesson of the leap of faith. Writing music isn't the most difficult thing in the world, but writing great songs, or, as Bono puts it, "waiting for God to walk in the room", that's difficult, and faith is an essential part of the process. First, particularly in U2's case, they had to have faith to even start this crazy trip in the first place. Faith that they could learn to play their instruments, get the money they needed, get a contract, build a fan base, then "dream it all up again" over and over. Really, what are the chances that these exact four kids with no real signs of ability, no reason to believe that they could ever record a decent song, much less become arguably the biggest band in the world, would meet, learn their craft, and defeat all comers for the next + or – 40 years? You've gotta have faith that the great songs are going to come, or else why even go to the studio in the first place? Then, you need faith that you'll recognize it when it arrives. That's not always easy, either.  Speaking for myself, and I think we can all agree that this is true for the band too, it's much easier to keep tinkering with your song, your article, your creation, until you've lost the spirit that made it special in the first place. I'm not a person to whom faith comes easily, but U2 has taught me that it never hurts to believe.
The next U2 rooftop performances that comes to mind were done just prior to the release of All That You Can't Leave Behind, near the end of 2000. The first public performances of both Beautiful Day and Elevation came on the roof of the Clarence Hotel, in Dublin. This was another of those leaps of faith I mentioned above. The band had lost their confidence and some of their clout when Pop and it's associated tour were met with less enthusiastic reviews than they were used to, and the band spent the next few years regrouping, trying to decide what the future of U2 would look like. I don't think it's a coincidence that The Million Dollar Hotel was finally completed and released around this time. This is pure conjecture on my part, but I imagine each of them looking back at where the band had been, their successes and failures, and maybe they remembered that night in 1987, looking out over Los Angeles, joking about a leap of faith.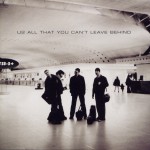 Fast forward a few years more, to 2009. The circumstances surrounding this performance, on the roof of the BBC headquarters in London, were somewhat different. The band's most recent album had been met with much acclaim, early reviews on No Line on the Horizon (NLOTH) were positive, the city was buzzing with excitement, and the performance came at the end of a busy day of interviews and publicity engagements for the band. This is likely my favorite engagement from the NLOTH promo tour, but apparently, patrons of the TV channel were put out by the amount of attention given to the band, particularly the U2=BBC logo that  accompanied all of the band's appearances that day. Bono joked from atop the broadcasting house about being afraid of heights, and I always think to myself that he was being metaphorical. It's a lot easier to get pulled down when you're on top of the ladder, and each of U2's biggest falls have come close on the heels of massive successes.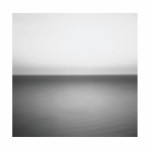 As I write this, fans in New York City are queuing up to watch the band perform in some capacity tonight from the top of the NBC building. What exactly our boys are going to be doing is open to speculation, and I wrote an in-depth analysis a few nights back about some possibilities for this evening. As the band step out onto that balcony, I wonder if they'll be thinking again about that leap of faith. There's no doubt in my mind that the fans that have braved the nigh-freezing temperatures in America's Big Apple will give our returning heroes a warm welcome. I'm pretty certain that I can speak for all U2 fans, everywhere, when I say the following: we're glad to have you back, guys, and you can put faith in that.
The following two tabs change content below.
broadsword
Ever since I realized as a kid, while poring over the liner notes of the Bob Marley - Songs of Freedom boxed set, that writing about music was a viable career choice, one of my greatest desires has been to write about U2. The band has been a major part of my life for as long as I can remember, and I'm thrilled to have this opportunity to contribute a little something to the fantastic online community that's been built around the band.
Latest posts by broadsword (see all)