As you no doubt know Bono's book, Surrender has been released this week and it is a fascinating tome.
To mark the publication, Hotpress has dug into the archives and found a marvellous pic of the man himself, sporting a Hot Press Readers' Poll 'Kiss Me Quick' Award from 1980 – which fits perfectly on the cover!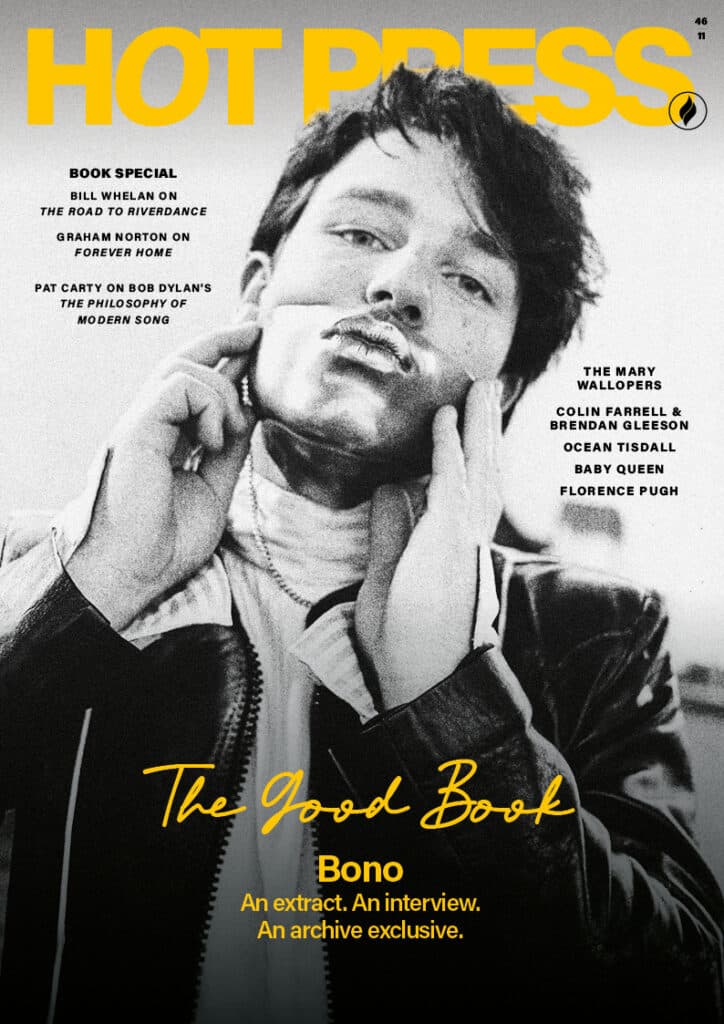 • there's more archive fun, with the handwritten text of Bono's first ever article, commissioned for the Hot Press Yearbook (also 1980)
• a brilliantly written exclusive extract from the book setting the scene for the controversial Pop album
• reflections on the meaning of Surrender from Hot Press editor Niall Stokes
• and a Q&A interview with the Bono himself that is both mischievously funny and revealing…
You can pre-order Hot Press Magazine Volume 46 Issue 11 here
https://shop.hotpress.com/products/hot-press-issue-46-11-bono
It's going to sell fast!
The following two tabs change content below.