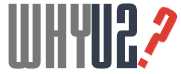 In the debate about who the greatest band of all time is, one widely-held opinion (other than U2, which we all know to be the correct answer to that question ;P) is that The Beatles belong at the top of the rock n roll heap.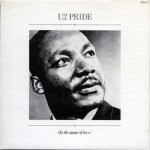 I'm not here today  to argue one way or the other, but I think that John, Paul, George, and Ringo at least belong in the conversation. I mainly bring The Beatles up today because I find it interesting that one of the lessons that their music tried to teach us is on display and even more accessible in U2's music. That lesson is that "All You Need is Love.", and while I give Liverpool's favorite sons credit for the song title, the meaning has never been demonstrated by anyone more than it has been by U2. Of course, there are many different kinds of love, ranging from romance to charity, but all of them play an important role in giving one a fulfilled life. It starts when we're young, and the love of a parent is the most important thing in the world to us. As we get older, the degree to which that need was filled goes a long way toward enforming the kinds of decisions we make when choosing romantic partners.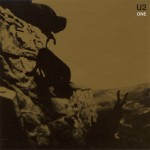 If we are lucky enough to find a partner that satisfies our needs, then we often find that we've got love to share – this might lead us to bring children into the world, to adopt, or to find other charitable outlets for the love we've been fortunate enough to receive. The other side of the coin is that not finding a mate who appeases our hunger for love can lead us down roads that are hurtful or even destructive, to ourselves and others. It's true that the search for love is an overwhelming compulsion that dictates the formation of our personalities at the most basic level.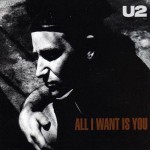 Although the phrase was coined by The Beatles, no other band has expressed the sentiment better than U2, in songs like "Iris (Hold me Close)" and "Sometimes You Can't Make it on Your Own", which focus on the loss of parental love, "All I Want is You" "Love is Blindness" and "With or Without You", about the ways that romantic love can hurt and heal, "I Still Haven't Found What I'm Looking For", about the search for fulfillment through a loving relationship with a higher power, and "Crumbs From Your Table", among others, about the need for the charitable expression of love. U2's ability to tackle this subject in all its forms really boils down to a deep understanding of human nature, and a willingness to express the effects of that nature on their own lives. I really am grateful to U2 for helping me understand myself all the better, and it's just one more reason that I love the band.
The following two tabs change content below.
broadsword
Ever since I realized as a kid, while poring over the liner notes of the Bob Marley - Songs of Freedom boxed set, that writing about music was a viable career choice, one of my greatest desires has been to write about U2. The band has been a major part of my life for as long as I can remember, and I'm thrilled to have this opportunity to contribute a little something to the fantastic online community that's been built around the band.
Latest posts by broadsword (see all)