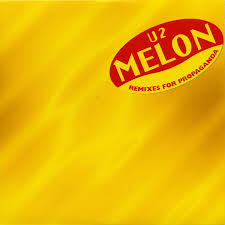 Today, we continue on from the precedent we set last week by looking at a few more remixes, this time of the unofficial variety. First up is Paul Oakenfold's Perfecto remix of "Daddy's Gonna Pay For Your Crashed Car" (DGPFYCC). This one exists in a kind of grey area between official and not, mostly because it sounds to me like Oakenfold had access to the master tapes when he made it, which means that the remix was likely commissioned by the band or their representatives. Perhaps "DGPFYCC" was considered for a single at one time? Additionally, Oakenfold is an artist of some renown who's worked with the band plenty in the past, so I perhaps tend to weigh any release from him slightly more than I would from some no-name remixer. a lo-fi copy of this song originally surfaced twenty or so years ago on one of those "fruitleg" albums – bootleg collections inspired by U2's fan-club only release Melon – but collectors recently had reason to rejoice when Oakenfold himself released a much better copy of the track via one of his iTunes podcasts. (By the way, if you're a U2 collector, you should be subscribing to his podcasts, as rare U2 mixes tend to show up every few weeks) It's great fun listening to this version of one of U2's oddest songs in high quality, and I doubt that any U2 fan would be able to resist tapping their foot.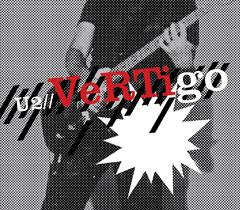 Another cut that exists in that same grey area is the Jacknife Lee version of "Window in the Skies" (WITS) that was released on the producer's website back a few years ago. Judging by the extensive changes made to this song in the remix, along with Mr. Lee's ties to U2, this sounds like another one that was officially commissioned, even if it never saw a commercial release. With a similar mood to Jacknife's "Vertigo" mixes (IE heavily distorted bass, processed vocals, light hearted feeling) it's a real shame that this never had a chance at a wider audience.
I plan to continue visiting the remix bins for these articles for the foreseeable future, so if there's one you'd like to see me cover, let me know in the comments below! Thanks for reading!
The following two tabs change content below.
broadsword
Ever since I realized as a kid, while poring over the liner notes of the Bob Marley - Songs of Freedom boxed set, that writing about music was a viable career choice, one of my greatest desires has been to write about U2. The band has been a major part of my life for as long as I can remember, and I'm thrilled to have this opportunity to contribute a little something to the fantastic online community that's been built around the band.
Latest posts by broadsword (see all)