The end of 2011 was a pretty exciting time for U2 fans. We were just coming down from the 360 tour and basking in the awesomeness that was (and is) the 20th anniversary Achtung Baby releases. part of that celebration was the cover album AHK-toong BAY-bi Covered, released by Q magazine. As this is a relatively well-known tribute album to the band, instead of giving you readers the general low-down, I thought that this week we'd do something a little different with a list of the three best covers from this record.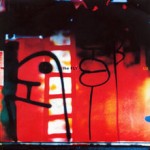 Number three is Bono-friend Gavin Friday's cover of "The Fly". I think that Gavin initially got into the music business as part of The Virgin Prunes because he was jealous of the attention that U2 were getting. I don't have any real evidence of that, it's just the impression I've gotten over the years, so don't quote me on it, and even if that's true, we shouldn't judge Gavin too harshly. They were just kids, after all, and he's certainly proven himself to be a capable artist in his own right in the intervening years, with a catalog of complex and beautiful music that covers a variety of genres and styles. To that catalog, we add this fantastic rendition of U2's most rockin' song. Gavin's version is grittier and nastier than even U2's version, with heavy industrial elements that make me feel like the titular insect has fallen from the wall of the chorus and is digging through a garbage heap. Juxtaposed against the harsh instrumentals of the verses is an utterly gorgeous chorus, with Gavin's breathtaking falsetto over some jittery synths that give the impression of some perverted, borg-like fusion of angelic purity with digital dirt. Also, I've never read anything to confirm or deny this, but I'd swear that Bono graces us with his presence at about the 2:25 mark. Either it's the main man himself, or Gavin does an even better Bono impression than any of us have ever given him credit for.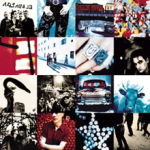 Coming in at the number two position is Trent Reznor's Nine Inch Nails, taking us on a trip through the one and only "Zoo Station" Outside of U2, who are on an entirely different plane for me, Nine Inch Nails have always been one of my favorite musical acts, and this, NIN's first release after beginning a hiatus in 2009, is the perfect marriage of the experimental natures that infuses two bands' best work. Those familiar with NIN might have expected this to be loud and abrasive, but Reznor instead interpreted "Zoo Station" as a dreamy, almost ethereal journey through the clouds above the Berlin inhabited by early industrial act Kraftwerk, a group who both NIN and U2 have cited as an inspiration.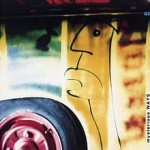 Last but certainly not least is my favorite cover on this album, Snow Patrol's cover of Mysterious Ways. I've written in the past about some truly awful covers of this song, and I'd honestly begun to doubt that anyone other than U2 could ever do it justice. Thank goodness that Snow Patrol came along to prove me wrong. U2 fans should recognize this Irish/Scottish group from their stints as opening act for U2 on dates from both the Vertigo and 360 tours, but also as the ones responsible for reworking "Unknown Caller" for 2010's Artificial Horizon remix set. Snow Patrol's "Mysterious Ways" cover is a trippy, thoughtful affair with a solid emphasis on the strength of the song's hopeful vocal melody, highlighted by the sparse instrumentation. Like all the best covers, this version takes the song in an entirely new direction from that occupied by it's inspiration, standing as a worthwhile piece of art on it's own, separate from the masterful original.
The following two tabs change content below.
broadsword
Ever since I realized as a kid, while poring over the liner notes of the Bob Marley - Songs of Freedom boxed set, that writing about music was a viable career choice, one of my greatest desires has been to write about U2. The band has been a major part of my life for as long as I can remember, and I'm thrilled to have this opportunity to contribute a little something to the fantastic online community that's been built around the band.
Latest posts by broadsword (see all)