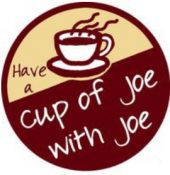 "This is where it all began for us…Boston, Massachusetts".  Bono, March 11th, 2009. When I say Boston, what's the first thing to pop into your mind? Clam chowder? Cape Cod? Harvard? Paul Revere's ride? The most dominant sports city in the world? World's best hospitals? U2? Two hundred years after the Mayflower and the pilgrims landed on Plymouth Rock, came the Irish in their coffin ships, starving and looking for a new beginning. A century and a half later, the hands that built America have nestled into the arms of America very nicely, and nowhere more than my backyard, Boston Massachusetts. U2 took those "Irish need not apply" signs of the mid 1800's, an unfortunate backdrop of Boston's history, and tore them up like the famine did to Ireland back in the 1840's. Tearing those signs up while tearing their way up the charts here in the United States was due mainly to a Boston DJ that heard something in U2's music a decade before they would become the biggest band in the world. Carter Allen, a Boston DJ for going on four decades now, and who is credited with being the first DJ in America to play U2's music, heard something in the group from Dublin and continued to play their music, even though no other station in America would give them a listen. Carter has gone on to write two books about U2, (Outside Is America and The Road to Pop) and can still be heard today on Boston airwaves on WZLX 100.7 on your FM dial. Both books I highly recommend.
There are many reasons why U2 probably considers Boston its second home, but none more so than Boston's Irish connection. South Boston (or Southie, as it is referred to here), might as well be Dublin West. You can't throw a rotten potato without hitting an Irish man, woman or child in Southie. The Irish are not confined to Southie however. The Irish influence in Boston can be seen in its architecture, its food, pubs and music (YouTube Drop Kick Murphy's). Even the Boston Celtics, with their Leprechaun mascot and green uniforms, honor what the Irish have meant to Boston. This is why Boston is a major stop on every tour. When U2 decided to capture the essence of the Elevation Tour on DVD, they chose Boston. When U2 chose to test run songs for NLOTH before embarking on the 360 tour, Somerville, a suburb of Boston was chosen. Experiencing the energy of a U2 show in Boston should be on every U2 fan's bucket list. If Dublin is 1, Boston is 1A.  From Club Paradise, the club that Bono name drops during I Will Follow in the Elevation DVD, all the way to Gillette Stadium, home of the New England Patriots, it doesn't matter if it is 80 or 80,000 fans, Boston has lifted U2 onto their shoulders and has held them up for almost 4 decades. Being Boston Strong, we will continue to hold them up as long as they want. Do yourself a favor & try to see U2 in Boston if you can. You will not regret it.
"U2's 2nd Favorite Tour Stop!"

,
The following two tabs change content below.
joepit
An avid U2 fan, who doesn't take our group too seriously. Sixth grade teacher, married and have an 8 year old boy who is also a huge fan...he didn't have a choice.