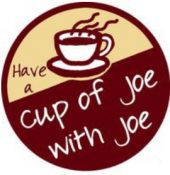 We are gathered here today in remembrance of days of Another Time, Another Place. Days of yesteryear, days where some days were better than others, the long lost days of U2 on the radio. Wipe away your tears – we do not look back with shame or sorrow, but with feelings of great pride (Pride sitting in the front pew lets out a small whimper as Beautiful Day, dressed in green and blue hands him a tissue). We recall a time, desired time, when U2 could be heard not on uno, dos or tres radio stations, but catorce stations, simultaneously, anywhere in the world.
A time when radio executives actually cared about their listening audience (A chorus of hallelujahs from Vertigo, Streets, and One echo throughout the rafters). A time when listeners cared more about quality than quantity, vision over visibility.  (A smile appears on Moment of Surrender's face, but none of the passers-by notice). We look back with fondness at the days when lyrics like "On your knees, boy," meant something more than a dirty day in the back alley with a Party Girl (Mysterious Ways kisses the sky in silence).
Yes, pity the radio nation that won't listen to U2's Boy and Party Girl any longer (Party Girl was nowhere to be found). Please, Rise Up and let us take this moment to turn this song into a prayer. (One Step Closer heads to the podium and eloquently sings his words that are now more poetic than ever). A girl with crimson nails, who has Jesus around her neck, sways to the music as Grace and If You Wear that Velvet Dress, who is wearing a pant suit, walk on to pay their final respects. There, lying neatly in the casket are the remains of what was and what will never be again, U2's radio dominance.
Today my friends, Please look at this day as a celebration. (Gloria gently squeezes A Celebration's hand in support). I don't want to see you smile (A frown comes across Smile's face), I want to see you grab your iPods, MP3 players, cassettes, 8-tracks, 45's, turntables, phonographs, or however else you listen to U2, and play them with joy. Today, we don't care about the scratch on the record that causes the needle to jump and skip over 90 % of "Sunday Bloody Sunday". Today, we don't care if half of "40" is on side 1 of the 8-track, while the other half is on side 2, totally destroying the flow.
Today, we remove that tangled cassette tape from our cassette players and re-thread it with happiness in our hearts. Who cares if it is inaudible? No, my friends, today we stand in unison and say to the radio stations collectively, "It doesn't matter to you, it matters to me" along with all the others who have gathered here to say farewell to U2's days of radio supremacy.  The Sweetest Thing leans over and whispers, "Will you be back, Tomorrow"? "If I can sleep tonight" is his only response. Sleep, sleep tonight, Tomorrow, and may your dreams be realized. May all your dreams be realized, my fellow past U2 hits, except the one about U2 radio dominance. That dream I fear is dead!
As the one time radio hits filed out of the service into the vast land of static, never to be heard from on a regular basis again, there sitting on the steps with a hat in front of him was Alex who had descended into hell for a bottle of milk.  He's holding a sign that reads, "Can you spare any change?"  Each past hit solemnly walks by and throws at him whatever they have, except for The Fly, who has apparently run out of change.
Are U2's days of radio dominance behind them?  What do you think?
"The Eulogy of U2's Radio Days."

,
The following two tabs change content below.
joepit
An avid U2 fan, who doesn't take our group too seriously. Sixth grade teacher, married and have an 8 year old boy who is also a huge fan...he didn't have a choice.