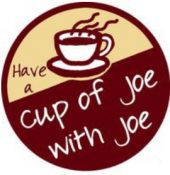 Have you seen the TV show "What Would You Do"? I think it's buried somewhere between the midnight & the dawning on Friday nights, so it wouldn't surprise me if you didn't. Anyways, I hate it. The show's premise is to place actors in precarious situations to see how real people behave and act when they witness someone being wronged. The situations usually center around the worst traits that mankind has to offer: bigotry, prejudice, harassment, waiting 5+ years for a U2 CD, and just general stupidity. Although, at the end of each situation, someone always steps up to do or say the right thing, while we, the viewers, have to sit through twenty Neanderthals turning a blind eye to these injustices, doing nothing, and it pisses me off. My bet is that U2, mainly Bono do not watch this show. Turning a blind eye to an injustice is not one of U2's strengths. Remember Bono's month in Ethiopia back in the mid 80's? Between that and Adam's work with the Walk in My Shoes Campaign, The Edge's contributions to the Music Rising Fund and Larry Mullen Jr. giving Gavin Friday a job for the last 30 years, their work with charity knows no limits. Can the same be said for you or I? It's time to play "What Would U2 Do?" How would you react in these U2 related situations? Would you act like a victim or vampire? Would you get your head out of the mud? WHAT WOULD YOU DO?
1. If your spouse was dreaming out loud and it was obvious they were having a sexual dream and they yelled out Bono's name in ecstasy, would you confront them about it?
2. If you discovered that Bono was using Auto-Tune all these years?
3. If you discovered that Bono was an atheist and used a ghost writer for all his lyrics?
4. If the person you despised the most got their head stuck in the mud & was begging for help?
5. If your neighbor walked out into the sunny street and sang his/her heart out somewhere between the midnight & the dawning?
6. If Johnny took a walk and you saw his sister's moon?
7. If you couldn't see the world in green & blue?
8. If you didn't go crazy tonight?
9. If there were only them and no us?
10. If someone chose "Else" over love & peace?
11. If beneath the noise & below the din, there was no whispering?
12. If the passers-by did notice you?
13. If visibility were over vision?
14. If there were a line on the horizon?
15. If another tree grew on One Tree Hill?
16. If you were in control?
17. If you were running to stand un-still?
18. If sometimes you could make it on your own?
19. If you could get out of the moment you were stuck in?
20. If you weren't ready for what came next?
21. If you did not follow?
22. If it were not all because of you?
23. If you could not see China right in front of you?
24. If you did not look beautiful tonight?
25. If they did know it's Christmas time?
26. If he/she or it did not Love you like mad?
27. If you couldn't learn how to kneel?
28. If you didn't want to get out from under your bed?
29. If Grace wasn't amazing?
30. If a boy fell from the sky and landed right on your head?
If I made you think, my job is done. If you had trouble thinking of your response, welcome to the human race. The possibilities are endless. Join in the fun and post more.
"What Would U2 Do?", 5 out of 5 based on 2 ratings.
The following two tabs change content below.
joepit
An avid U2 fan, who doesn't take our group too seriously. Sixth grade teacher, married and have an 8 year old boy who is also a huge fan...he didn't have a choice.