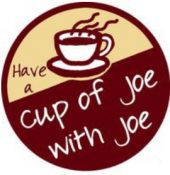 Did you know that tomorrow, May 12th is National Limerick Day? Of course you didn't – neither did I. In honor of the limerick, a 5 line humorous poem that follows the AABBA rhyming pattern, and all you Mofo's out there on this Mother's Day, I present for your reading pleasure, an ode to the U2 limerick. Commenters, add on.
1) Mofo is what you are and such a deserving name
You should be called it and you should feel shame
You've been around the back & been around the front with your pole
looking to stick it in every God shaped hole
If you come down with some new Asian virus Juju man, you're to blame!
2) Lemon was the color of her dress
It is not a favorite songs, I must confess
When Bono does his falsetto, I plug my ears with my thumbs
It sounds as if he got kicked in his Irish plumbs
For me, Lemon is one U2 song that's a sticky mess!
3) Stuck in a moment is where you are and such
Sitting from 9-5 has made you fat because you eat too much
Sure, you dream of being up with the sun
But you can't jump because you now weigh a ton
Keep eating INXS and soon you too will Gone like HUTCH!
4) At this time, it is 11:00 o'clock tick tock
On this Dirty Day, in the air I threw a rock
It fell in mysterious ways on someone's head
Now I feel Bad because they are dead
"Now only 2 to a bed," Sister Ann she said!
5) Being ridiculous is something I hold dear
So One day, at the sun I decided to stare
This won't hurt, so I thought
Now my retinas & purple irises are shot
Now the blond is leading the blind or so I hear.
6) Up with the sun is where I wanted to be
Elevation was needed so I climbed a tree
I found a suitable one at one tree hill
As I jumped, I thought what a thrill
Until a branch poked my eyes out & I can no longer see.
7) The Playboy Mansion is a great & wonderful place
One girl in particular had an incredibly beautiful face
But her body was huge and this is no jest
She told me proudly that big girls are best
Along with shame & sorrow went three cheeseburgers down her gullet without a trace.
8) Saturday night I spent partying with trash, trampoline & the party girl
The Xanex & Wine made me feel like I was about to hurl
I needed a miracle drug the next morning to make me feel keen
They wanted more than a party, if you know what I mean
My morning breath would make a kite unfurl.
9) I thought, I'll go crazy if I don't go crazy tonight
Boredom was setting in, so I had to put up a fight
It was a hill not a mountain when I got started
Breaking the monotony, I broke wind and farted
Pity the nation, because I squeezed out sparks of light.
10) I will follow a girl named Grace
Pale as the dirty snow was her face
I stalked the ground beneath her feet
This guy is Out of Control was her last tweet
That's why, ladies, you should always carry mace.
Happy Mother's Day to all you MOFO'S
The following two tabs change content below.
joepit
An avid U2 fan, who doesn't take our group too seriously. Sixth grade teacher, married and have an 8 year old boy who is also a huge fan...he didn't have a choice.