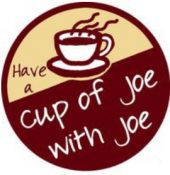 U2 is in financial trouble? The band that began in the kitchen is now having a garage sale & EVERYTHING MUST GO!  I mean, the furniture you can rearrange, but if you are selling it, you are no longer in U2, you are now in Dire Straits. If you think Adam selling his amp is a Bass Trap, think again. U2 just had an everything must go sale on May 17th and offered up items from amps to guitars to Gavin Friday's belly button lint at dirt cheap prices. Hiding this yard sale behind the "Music Rising Auction," moniker is equivalent to U2 moving their millions to the Netherlands because they love windmills & wooden shoes.  Sinister & brilliant at the same time.
Apparently, recent financial times have not Gone well for U2 and they must be seeing the world in only blue nowadays because the green has done a Disappearing Act. With U2 dropping to the 6th richest entertainers in the UK & Ireland, you can see their concern. Did McGuiness eat away at their profits, literally & figuratively?   Does anyone know where Adam's maid is? Maybe U2 should change their name to Africa, then Bono could stand up for the 3 things he really believes in: begging, stealing and borrowing. Forget about hitting the DNA Lottery, within Seconds, U2's Desire for the love of money, money, money would be once again satisfied.
If U2 can make a God Part II, why not a Debt Cancellation Part II? The world would be slapping those hundred dollar bills down, "1 hundred, 2 hundred" at their feet quicker than they could say "In te domine," which apparently is Latin for "Show me the money." Such items as U2's With or Without You MTV Music Award, a Joshua Tree Record Award and a signed guitar from Bono have made the official catalogue of "Sale" items. How much does an MTV Moon Man go for these days? But hidden beneath the noise & below the din are the real items that all U2 fans are seeking. I have discovered these most sought items that are up for grabs for the right price. U2 needs your money, so open up your wallets and pocketbooks and give what you can. Here are a few items that are for sale:
The bathtub in the Electrical Storm video. (Larry not included)
Edge's cowboy hat from the 80's. Any strands of hair found in the hat need not be returned.
MacPhisto's pimp, I mean Silver & Gold outfit minus the devil horns.   Apparently Guy Oseary now wears the them and has no intention of selling them.
The broken Lemon that U2 stepped out of back in the 90's. (Comes with crowbar because it's still broken.)
The hotel puke stained rug from Adam's drinking days in Australia. (I believe it still has the imprint of Adam's face in it.)
The backup, backup belly dancer that danced during Mysterious Ways on tour back in the 90's.   She's packed on a few pounds the last 20 years or so and now her mysterious "weighs" is truly a mystery.
10 million copies of the No Line on the Horizon CD that were never sold.
An unopened Man on the Train DVD starring Larry Mullen Jr. It still has the Wal-Mart Clearance Bin sticker on it.
A signed Spider-man manuscript from Bono and The Edge. Julie Taymor's signature is also in it, which should drive down the price considerably.
A million unused Aung San Suu Kyi masks from the 360 tour. Word on the street was that U2 took a huge financial hit on the masks. They were banking on ASSK never getting released and at least getting 1 more tour out of them to break even.
I hope you saved your money for a much better cause,  see the Donate button on our main page.;)
"U2's EVERYTHING MUST GO SALE!"

,
The following two tabs change content below.
joepit
An avid U2 fan, who doesn't take our group too seriously. Sixth grade teacher, married and have an 8 year old boy who is also a huge fan...he didn't have a choice.