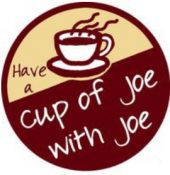 HUMMMMMMMMMMMP DAY!!!  If you don't like the hump day/camel commercials, you're failing life…FACT. The word "Hump" is one of the most versatile words ever invented and leaves much to the imagination, like many U2 lyrics.  More often than not, we don't know if Bono is singing about God, his mother, father, victim, vampire or some guy named Johnny who took a walk and saw his sister's moon. The same can be said for "Hump" day. I think we're all in agreement that some days are better than others, but Wednesday is like the middle child, often overlooked then left in the parking lot, forgotten. Mondays & Tuesdays are Bad & Thursday through Sunday are Magnificent but where's the love for Wednesday? Saturday Night, Sunday Bloody Sunday, Friday night running to Sunday on my knees, Gavin Friday… no Wednesday love? Hump day needs more recognition in U2's catalogue, so today in honor of hump day, I inserted the word "hump" or replaced a word with the word "hump" into various U2 song titles for your viewing pleasure. Let your imagination run like a river to the sea and if you don't find these extremely entertaining, then consider yourself a hump. Commenters, can you think of some lyrics where the word "HUMP" could be inserted?  I know you can.
Two Humps Beat as One
One Hump
Dirty Day Hump
Bad Hump
Hump Until the End of the World
A Man and a Woman Hump
Beautiful Hump Day
Get on Your Boots and Hump
Hump You Like Mad
Trash, Trampoline & Hump the Party Girl
The Playboy Mansion Hump
Wake Up and Hump, Dead Man
Hump the Fly
Walk On, Hump
Magnificent Hump
Lady With the Spinning Hump
All Because of You, Hump
Saturday Night Hump
Throw Your Hump Around the World
I'll Go Crazy If I Don't Go Hump Tonight
Hold Me, Thrill Me, Kiss Me, Hump Me
I Will Hump
Hump, In a Little While?
Hump Miss Sarajevo
Please Hump
Deep in the hump
Even better than the real hump
Happiness is a warm hump
I threw a hump through a window
Last hump on Earth
Have a great HUMP day and let's hope U2 gets over there HUMP!
"U2 & Hump Day!"

,
The following two tabs change content below.
joepit
An avid U2 fan, who doesn't take our group too seriously. Sixth grade teacher, married and have an 8 year old boy who is also a huge fan...he didn't have a choice.