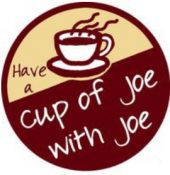 Is there any more powerful letter in our alphabet than the letter "U?" With or without "U," you can spell the word color (colour), behavior (behaviour). All because of "U," you can turn Mofo into the best curse word ever uttered in the history of mankind, and when you say to a loved one, "All I want is "U," you're pretty much guaranteed action that night, unless you were a real "A"-hole! Letters are, and continue to be, an essential component to U2, more so then just crossing their T's & dotting their I's.
For example, is it possible for Bono to mind his P's & Q's….EVER? No! Doesn't matter if it's fighting the same things MLK stood up against, like the KKK, or other, more modern ailments like V.D., S.T.D's or the HIV virus, Bono is there. Bono also likes to dabble into the Scriptures for lyrical inspiration, I'm sure he's looked into the Letters to the Corinthians, which are Greek to me. The only Greek letters I know are alpha & Betamax.
You could say that Greek is my Achilles heel regarding languages. Who do you think licked all those unsealed envelopes containing letters at his dad's post office gig? Brother Norman? Even at the end of U2's "Love you like Mad", Bono uses letters to communicate, spelling out "M-O-M" & "M-A-D." The F.C.C. probably KO'd the four-letter words Bono originally spelled out. Where did U2 go in the beginning, when the U.K.first said "F.U."? The U.S.A. that's where, into the arms of America, where the Irish immigrants have always been treated like P-I-G-S. Makes sense.
Remember the TV station with the letters, MTV? MTV DJ'S had U2's, When Love Comes to Town, with B.B. King, in constant rotation, usually between UB40, ABC & MJ's, P.Y.T.! F.I.F.A World Cup commercials, the I.R.A., BBC, JFK… OK, you get the point. U2 has never done anything by the letter of the law, which is part of the reason that we love them. Sure, they've done next to nothing since receiving a Dear John letter from Paul McGuiness & ducking the I.R.S. & moving most of their fortune to another E.U. hideout. Sure, their career is in desperate need of C.P.R., but don't count out these cardiac kids quite yet. It appears that the only 3 letters that U2 don't have to bank on are the letters, ATM. Thanks for giving us a great life indeed!
"U2 Gets a "Letter!""

,
The following two tabs change content below.
joepit
An avid U2 fan, who doesn't take our group too seriously. Sixth grade teacher, married and have an 8 year old boy who is also a huge fan...he didn't have a choice.