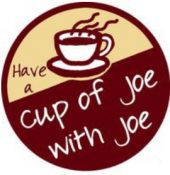 U2 is the most indecisive band in musical history, I think. For proof, look no further than the release date of their new CD, which will be out some time between Tomorrow & New Year's Day (year withheld). Even lyrically, U2 illustrates its indecisive ways. 23 years later, I still can't decide if the character in U2's Acrobat is bulimic, like the emancipated kid on the cover of U2's Boy, or just an absolute pig with all the swallowing, choking, throwing up and spitting. U2 song titles are not above this fray either. U2's Native Son was an awkward child until U2 agreed to allow it to go through the "change", eventually becoming Vertigo. Apparently he did find what he was looking for and had it surgically removed. Most of U2's "kids" have gone through similar changes. Rummaging through the archives, I found what everyone has been looking for, a list of U2 original song titles before the "change." Can you identify which U2 song these titles eventually "changed" into? Leave your answers in the comment section, as well as any others you thought of for others to solve.   Good luck.
AU & AG.
Lodged in 1/60 of an hour in which a sheep is unable to escape.
African American cheetah
Town with Helen Keller illumination
That girl is the exorcist
This geometric place cannot be found at the place where the sky meets the ground.
More often than not, you'll need a helping hand because you're unable or incompetent.
Dementia
Above & below The Shannon
Looking at the bright celestial hot ball in the sky
Garbage, the bouncy thing & the whore
Penthouse Forum
The scale in the bathroom says what?
It was either dropping out of college, becoming a crystal meth addict or that I'm still living in my parent's basement at age 35, I'm not sure exactly when my life took a turn for the worse.
100/2 – 10 =
Stalker
Morsels that spilled off a plate & were left behind because your no good husband is a slob & didn't pick up after himself.
Father, I need some cash. I just totaled my automobile.
What If the Heavenly Father could send you Farrah Fawcett & her two hot friends?
Next stop, home to the animals
Plugged in monsoon
Sitting in a mud hole for 1/7 of a week
All 22 = Magnificent (A true U2 aficionado)
19-21 = A Celebration ( A "Bono"fide fan)
16-18 = Some days are better than others (lay off the Xanex & Wine. Try again when you're sober)
15 or lower = Bad ( Do you even know who U2 is?)
"U2 are Name Droppers!"

,
The following two tabs change content below.
joepit
An avid U2 fan, who doesn't take our group too seriously. Sixth grade teacher, married and have an 8 year old boy who is also a huge fan...he didn't have a choice.