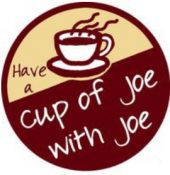 Is it the 22 Grammys? The fact that he's got more money than God? That he's been in the same band with the same 3 other members for 35 years, or that he's never caught with drugs, pimps or prostitutes? That he stands up for faith, hope and love?  That he's asked to speak at public events such as commencement ceremonies or the TED conferences, because he delivers positive and inspirational speeches?  That he's helped create both One Campaign and Project (Red), whose sole purposes are to raise funds and awareness about global issues that affect humanity? Is it because people actively give to the Build a Well campaign to honor his birthday by donating money to help build water wells in Africa for the poor?
He successfully implemented debt cancellation for numerous African nations that were never going to be able to pay and now these countries are able to use that money to build schools, hospitals and a better overall infrastructure, is that the reason? Could it be that he has lobbied for greater transparency from African governments to protect against corruption & fraud? Is it his willingness and ability to compromise across political and religious lines to get things done on behalf of the vulnerable and less fortunate? Is it that the lyrics in the songs that he writes express hope and love openly? Is it because he volunteered in an Ethiopian Red Cross camp for a month?
Maybe, it's because he actively campaigned for the release of Aung Sang Suu Kii, the pro democratic rightful leader of Burma? Was it because he brought the Bosnian Wars into the U2 shows via live satellite hook-ups because no one was reporting about the genocide and atrocities being committed? Could it be that he has done so much work with the medical community regarding aids and malaria that the ends of these horrific diseases are now in sight?  That he continues to help rid the world of extreme, stupid poverty?
How about that he has remained married to the same person all these years, or that she too has worked with for worthy causes, like Chernobyl Children's Project or EDUN? Or maybe that, basically, through his inspiration, compassion and philanthropic ways, he has inspired others and has saved millions of lives. Tell me again, why is it you hate Bono?
"In Defense of Bono!"

,
The following two tabs change content below.
joepit
An avid U2 fan, who doesn't take our group too seriously. Sixth grade teacher, married and have an 8 year old boy who is also a huge fan...he didn't have a choice.