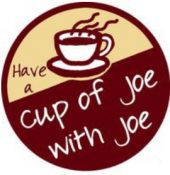 Is it just me or do you want to punch some U2 fans in their cockatoo too? You know the ones, the insufferable bastards that know everything U2 from Bono's shoe size to how much Rogaine The Edge uses. For some reason, these intellectual
tortoises have a compulsive need to share this minutia with the world, even though 99 % of us don't give a flying f*ck. Stalkers by nature, their every
waking moment is spent trolling Facebook pages and lurking through garbage cans for anything to feed their need to know U2 addiction. Obsession? Calvin Klein wishes he had this type of Obsession. Are you certain one of these nuts hasn't visited Adam's ex-maid in the slammer to find out what color underwear Adam prefers? While tailgating at their 700th U2 gig in a row, they usually travel in packs, from car to car, to tell you the story behind the story of every U2 song. A faded Boy concert tee-shirt with holes and yellow pit stains are always dead giveaways to these freaks of nature. If you ever get cornered by two of these cretins, suicide is an option, but only as a last resort.
I've been a fan of U2's from the beginning, I just don't feel the need to share that
information with every person I know; wait, what? There are times when I want to delve deeper into the lyrics, make the Biblical connections and reflect upon my life as I look up at the window in the skies while simultaneously contemplating jumping out of it head first, I just don't want to do that 24/7. Sometimes I want to get it wrong and just groove to her Mysterious Ways after a 12 pack & regret it tomorrow. Do these shut-ins truly think we care what color of
tack Larry used to hang up the note on the bulletin board? No, I don't know what Larry's mother was cooking at their 1st practice, either. If you ever find
yourself trapped in a car with one of these U2 nuts, these are your options: if
you're driving, a head on crash with an 18 wheeler. If a passenger, open, tuck
and roll. The 6 to 8 months in traction will be worth it. Still, the "Bono"fide
crazies wonder why they are still alone at age 45, when their 1st words to the
opposite sex are usually; "Would you like to see my mint-condition, framed,
Vol.1 Issue 1 of Propaganda?" There is no shame in feigning ignorance or some
form of learning disability when approached by these blowhards. On more than one occasion when approached by a "U2 know it all," I've said; "Who's U2?" and
jumped up & down as if I were chasing a butterfly all the while drooling on
myself. Soiling yourself is a messy option but may be necessary as well –
desperate times call for desperate measures. Try not to let these bastards grind
you down. Be proud to be a U2 fan, just keep it to yourself. The rest of the
world truly does not care.
"U2's Most Obnoxious Fan!"

,
The following two tabs change content below.
joepit
An avid U2 fan, who doesn't take our group too seriously. Sixth grade teacher, married and have an 8 year old boy who is also a huge fan...he didn't have a choice.