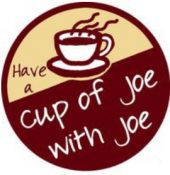 Welcome to U2radio.com's version of Your Blue Room. Beneath the noise & below the din of quickly becoming the #1 hot spot for U2 fans, you'll hear us calling out the questions that U2 fans want answered the most. It's a different kind of conversation, my fellow Passengers, so buckle in and get ready to let go of the steering wheel.
Do blind people have vision over visibility?
Can you still see the world in green & blue if you have a black & white TV?
Do you have 30 seconds to discuss a Moment of Surrender?
Is Staring at the Sun more dangerous to my pupils because I am a teacher?
If a turtle is slow, how can one still be considered an Intellectual tortoise?
Is Running to Stand Still even possible?
If the band in my head plays a striptease in Scandinavia, will it cause Elevation & Norwegian Wood?
If Big Girls are Best, why are there no "Weather Girl, It's Raining Men" posters hanging over teenage boys' beds?
If it doesn't matter to you and it matters to me, will it always mean it doesn't matter to me in the end too?
If sometimes you can't make it on your own, does Obama Care kick in?
How is it that the ladies in our lives usually want to Hold Us, Thrill Us, Kiss Us and Kill Us right as the ballgame begins?
Are you certain I'll be getting over certainty?
If life should be fragrant, why does mine stink?
If we stop helping God across the road like a little old lady, will he cast us off to Helsinki?
If I'm in your mind all of the time, wouldn't that make you a stalker?
If I don't know the half of it, can I assume that 4 out of 3 people don't know the whole story either?
If I need someone to blame, and I throw a rock in the air and it hits me, do I blame myself or the rock?
Can I lose myself in the summer rain with a supermodel in a white t-shirt?
Love & Peace or Else – or else what?
If I take my head out of the mud, why do I still have a dirty mind?
How did you draw to the conclusion that every artist is an cannibal?
If every poet is a thief and they go to jail, would it be called doing rhyme time?
Is glaucoma more prevalent in the city of blinding lights?
Can U2's song, God Part II be an atheist's favorite?
Isn't "so much for so little" the American way?
If everything you know is wrong, wouldn't that include this statement, which would make it right?
If Elvis ate America, what would be his Maine dish?
Am I the only one that says, "May the power of Christ compel you," every time I hear Lady with the Spinning Head?
Since you don't seem to be busy these days, we look forward to your immediate response.
"U2, We Have A Few Questions!"

,
The following two tabs change content below.
joepit
An avid U2 fan, who doesn't take our group too seriously. Sixth grade teacher, married and have an 8 year old boy who is also a huge fan...he didn't have a choice.