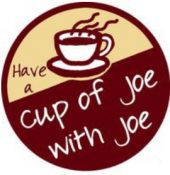 Are you still convinced that the wrong "Guy" is causing a commotion?  Neatly fold up your speculation and pack up your conspiracy theories, U2 fans, because I am about to bring you to a place none of us have been, a place that has to be believed to be seen; U2's new CD track-list. While the posers are listening to U2's propaganda machine idle in neutral and playing with their stick shifts, I've gone on a covert mission to uncover the Holy Grail of track-lists. In a move that's more sinister than sinister itself, Guy Oseary has green-lighted a combo package that puts peanut butter & chocolate to shame. The morph master has combined old with the new by combining his two biggest clients (Madonna & U2) into one big, megalomaniac package of monster jams.  While McGuiness was playing checkers, overseeing 2nd rate CD's like Joshua Tree & Achtung Baby, Oseary & his production team have been playing chess in a league of their own, combining the Kings of Rock with the Queen of rolling in the gutter with every Dick Tracy she could find.  Checkmated!  Bean me up, Captain & Tennille, we haven't seen a duo like this since Sean Penn & Teller or Daryl Hall & that other guy.  Forget about seeing China right in front of you, this Shanghai Surprise will have you into the groove & hungry for more after 15 minutes of listening.  You wanted it and I delivered it, the new U2 CD track-list.  It's like a prayer has been answered. I believe this CD was produced at Like a Virgin Island Records. 
If You Wear That Velvet Dress You U
Die Another Dirty Day
No Borderline on the Horizon
I'll Go Crazy For You, If I Don't Go Crazy Tonight
Justify My Love is Blindness
Beautiful Day Stranger
Who's That Big Girls are Best
Rescue a Day Without Me
Lucky North Star
Forbidden Love Rescue Me
Bedtime Stories for Boys
Devil Wouldn't Recognize With or Without You
To Have and Not to Hold Me, Thrill Me, Kiss Me, Kill Me
Trash, Trampoline and the Material Girl
Ultraviolet (Ray of light my way)
The haters will call this a delay tactic to give Bono more time to figure out which emotion he hasn't written about yet.  I suggested apathy, but Guy stated that Bono couldn't care less about apathy.  Your curiosity about this project would kill 10 An Cat Dubhs, I know. So stop doubting if U2 has the right "Guy" in place – he has illustrated that he has vision quest over visibility!  😉
*If you found at least 20 Madonna references in this post, then Take a Bow.  😉
The following two tabs change content below.
joepit
An avid U2 fan, who doesn't take our group too seriously. Sixth grade teacher, married and have an 8 year old boy who is also a huge fan...he didn't have a choice.