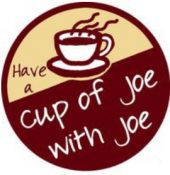 You say, "No way," I say, "Yahweh!" Name me another, more diabolically opposed duo on God's green Earth, than an Atheist who happens to be a fan of U2…you can't! Discovering a U2 fan who happens to be an Atheist is like discovering the Pope is an Agnostic & doesn't like to work on Sundays. The thought defies logic and boggles the mind. I happen to be one of those fans that believes every U2 lyric is connected to Scripture & if I can't find it, then it must be buried with an unknown 13th Disciple & God must have whispered the lyrics to Bono in the form of a shadow cast across his room. The image of an Atheist laughing & watching U2 waiting for God to walk in the room is pure gold, not to mention frankincense or myrrh. Love & logic may keep us clear, but it also separates & defines us. Most Atheists I know are intelligent, logical people. "Really?  "Swear to God."  So, why are the believers un-Able & Cain to come to grips with the phenomenon of an Atheist being a U2 fan? I mean, you can't swing AN Cat Dubh without hitting a U2 song with Christian overtones, not to say that Christians have the corner market on being kind & courteous to their fellow man. Remember the Crusades, and nuns with rulers! The difference lies in….Faith! While Christians stand up for hope, faith & love, an atheist is sitting for logic, rationality & the bartender to bring another pint of reality check. While at a U2 gig, I'm looking to the window in the skies in reflection, an Atheist is scoping out the hottie's thong standing there right in front of us. Each of us is receiving a little glimpse of Heaven, I guess. U2's music may be more powerful than we think. Listening to U2 allows me the freedom to forget about shame, pain & sorrow, while simultaneously allowing an Atheist to forget that their own version of Judgment Day will begin Monday morning, when their boss doesn't get the report that was supposed to be filed on Friday because the fan left early to go to a U2 show. Where I see the grave is now a groove, an Atheist does not see a God shaped hole that some Mofo just dug, he just sees a hole. I can guarantee you that "Burning bush" means something totally different to an Atheist than it does to a Christian. It's all about perspective. The bottom line is that U2's music offers something for every Thomas and doubting Thomas. Compromise, it's not a dirty word. So, can the two be as one tonight? I say, "Sure we can…as long as God allows it!" 😉
"Can U2 & Atheist fans coexist?"

,
The following two tabs change content below.
joepit
An avid U2 fan, who doesn't take our group too seriously. Sixth grade teacher, married and have an 8 year old boy who is also a huge fan...he didn't have a choice.