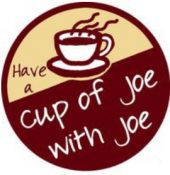 I hate set-lists. The only thing I hate more than set lists are the people who create them.  Extreme set-list makers will agonize over everything from song selection to placement. These nuts spend days, weeks and months making sure every U2 CD and decade have equal representation, to which I say, "F*CK THAT!" Getting that off my chest makes me feel much better. Now, let's go make a U2 set-list. Wait, what?  Not any old set list, but a set list with a u2radio.com spin on it. Here's the catch, you have $25 to purchase songs to create your own set list.  You must spend exactly $25, no more, no less. "Hey, I'm running out of change", Too bad! Regardless of the length of your set list, (2 songs or 8 songs) you will leave your show completely satisfied.  Each song below has been given a dollar amount. You can pick as many or as few U2 songs as you want. Songs not on the list below cost $3 each. Dollar amounts were calculated using a very complicated algebraic algorithm. Not really, I just made it up. All sales are final and there are no refunds or rain checks.  Shop wisely and post your list in the comment section.
$15 Selections
Mercy
Invisible
Ordinary Love
Drowning Man
Acrobat- If you want to hear this live, it's going to cost you.
$10 selections
Streets
Beautiful Day
Vertigo
The Fly
Bad
$8 Selections
Sunday Bloody Sunday
Gloria
I Will Follow
UTTEOTW
ISHFWILF
Stay
Mofo
Out of Control
Lady with the Spinning Head-U2 should come out playing this gem.  Electric!
$5 Selection
HMTMKMKM
Magnificent
One
Gloria
Mysterious Ways
Bullet the Blue Sky
40
Discotecque
Windows in the Skies
Party Girl
$4 Selections
Crumbs
Moment of Surrender
Ultraviolet
With or Without You
Pride
 Even Better than the Real Thing
New Year's Day
Elevation
When I look at the World
Kite
"How Much $ Is That U2 Song Worth To You?"

,