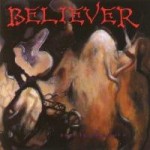 Believer are a thrash metal band from Pennsylvania who enjoyed their greatest success during the late 80's and early 90's (kind of like an Irish band that we all know and love) who performed a cover of one of my personal favorite U2 classics, "Like a Song", for their 1990 album Sanity Obscure. Lead singer Kurt Bachman has very nice voice for metal, not quite a growl, but somewhere between that and "clean" vocals. The music is mostly what one would expect from a thrash band from that era, with occasional bursts of angelic choral vocals to add a slightly different texture from the standard harshness. Overall, I found this cover to be pretty enjoyable, and if you're a fan of metal, I think it's safe to say that this would likely appeal to you as well.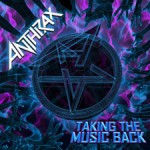 Another thrash metal band (although somewhat better known than Believer) who performed a U2 cover were 80's giants Anthrax, who provided a surprisingly faithful cover of "Exit" as a B-side on their 2003 single "Taking the Music Back", from their album We've Come For You All. This was the last Anthrax album to feature vocals from John Bush, who replaced classic era vocalist Joey Belladonna in 1992. I've always felt that John has a nicely gruff voice, and I was a big fan of his recordings with Anthrax. He does a particularly nice job with this U2 classic, keeping fairly close to the example set by Bono on the original, and only deviating for a satisfying scream just before the band launch into the first aggressive instrumental section, immediately following the first verse. If you enjoy rock music at all, I think that this is a nice balance between the standard hostility that most people associate with metal music and the brooding darkness of U2's version of the song.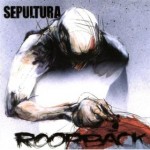 Our third offering for today comes from another very well known metal band, Sepultura, who gave us a very nice cover of "Bullet the Blue Sky" in 2003. I don't like Derrick Green's vocals as much as I do John Bush's, but this cover wins me over every time I listen to it thanks to the absolutely stellar instrumental performances. Sepultura do a great job of re-interpreting U2's original performance, paying homage while making the song their own, particularly with regard to the guitars from Andreas Kisser. This is probably the heaviest of the three songs we're discussing today, so if you don't like heavy music, this one probably isn't for you. If, however, you're familiar with the genre or willing to try something new, this 'roided up version of the U2 standard is a great example of how easily U2's writing translates to other genres.
The following two tabs change content below.
Latest posts by broadsword (see all)